Alan Wake is a fantastic title. It portrayed the narrative of titular writer Alan Wake as he finds himself in a Stephen King-esque nightmare, where a story he can't remember writing comes to life when his wife goes missing. It was originally released on the Xbox 360 in 2010 with a PC port following later. If Max Payne demonstrated that Remedy Entertainment could walk, Alan Wake demonstrated that it could run.
Unfortunately, many people missed Alan Wake when it initially came out, partly because it was released with a small game from Rockstar Games called Red Dead Redemption. While it's become a cult favorite and acquired a wider audience thanks to the aforementioned PC port and, later, Xbox Game Pass, it never quite achieved the heights it deserved. Alan Wake Remastered, as part of Xbox's vast library of games, has the ability to change that.
What makes Alan Wake so enjoyable to play?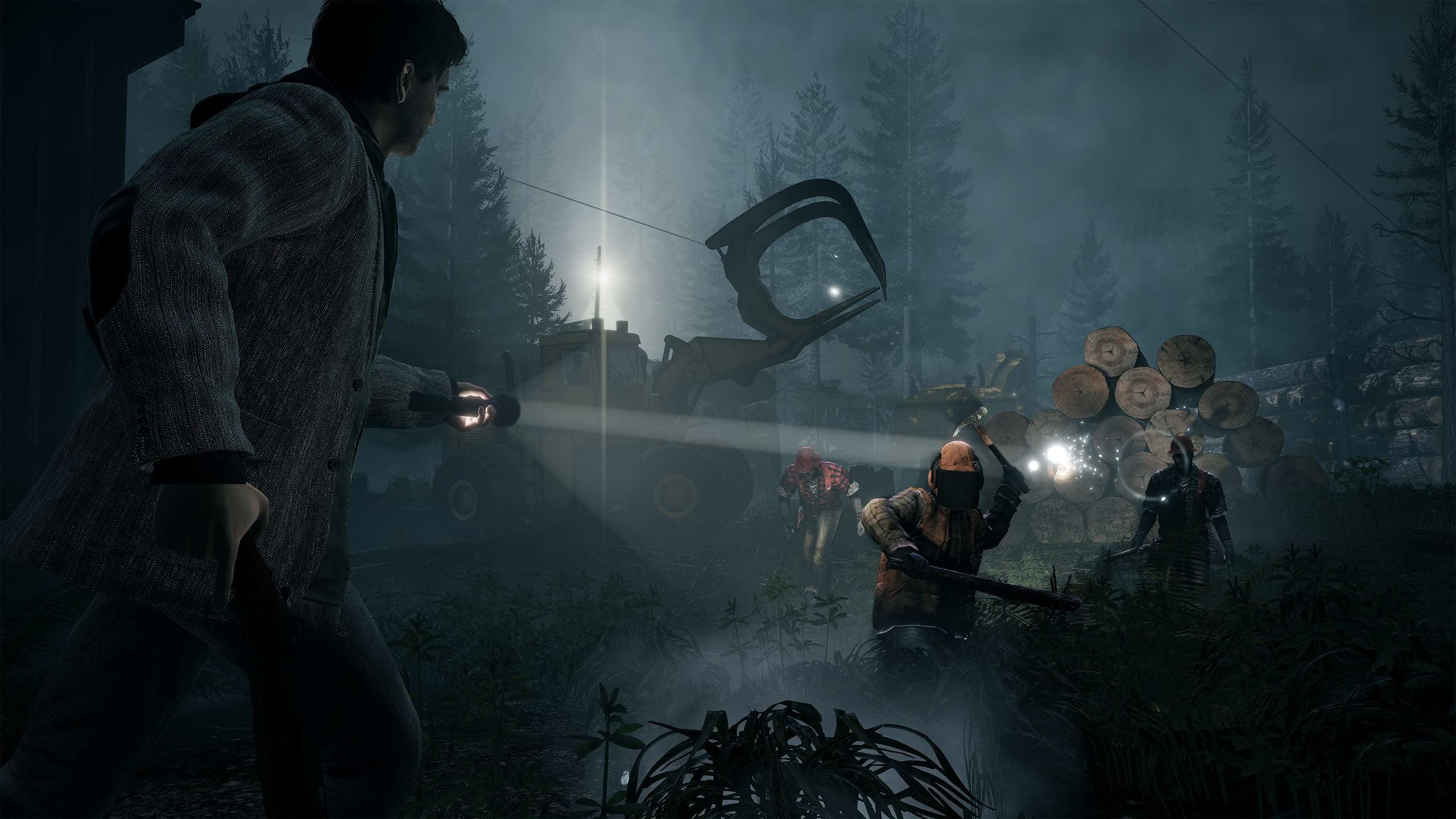 Control, with its unique blend of horror, action, and overall weirdness, was a game I truly enjoyed, and it helped Remedy reach a wider audience. Alan Wake, on the other hand, has a unique quality. Since then, Remedy has shown to be increasingly proficient in its combat, as evidenced by the time-bending adventure Quantum Break and the spooky hallways of Control. Despite this, I consider Alan Wake to be the studio's zenith of superb storytelling.
Alan Wake has a certain something about him.
Alan Wake succeeds because, while the story is definitely disturbing, there is virtually as much character development and plot development during the day as there is during the night. It's a superb horror game by many criteria, but it's also a fast-paced thriller. The story is brilliantly intertwined into the (albeit simplistic) combat: Alan utilizes guns, but he must first use light to weaken adversaries. In the light, his health is replenished, and it increases to strengthen his sense of security. A clock ticks in the back of your brain at all times while playing through the day, reminding you that darkness will return and the monsters will appear.
The anxiety of attempting to understand what's going on during the day without the dark shadows that attack at night gives an uncomfortable contrast. It's a slow-burning setup for the plot that pays off handsomely. True thrillers are uncommon in video games in general, but Alan Wake is in a league of its own when it comes to higher-budget releases.
This is backed up by what Alan has to cope with. He is fighting murky corruptions of everyday people, things, and animals, rather than terrifying monsters. It has a more grounded sense to it, like a waking nightmare world that comes and goes. It affects characters you trust and those Alan cares for. Rather than basic zombies or other conventional horror fare, the plot is given a more intimate terror.
Why is Alan Wake so deserving of a remaster?
Overall, the game's presentation stands up after more than a decade, which is why Remedy chose a remaster over a full remake here. Enhanced resolution and frame rate, as well as various additional effects, all contribute to presenting the game in the best light possible, but this is still the Alan Wake that fans like myself are familiar with.
I understand why some potential players might be concerned about the lack of significant improvements to the gameplay, but while the concept of requiring a flashlight for weakening adversaries is intriguing, the gameplay was never the primary focus. It's not going to take away from what makes this experience so tight and exciting if you don't change that part.
That unique story deserves to be told more widely, and the introduction of Alan Wake Remastered may provide that opportunity.
The combat is simple, but because the core notion of battling is consistent throughout the game, no major changes were required.
There are some amazing moments I don't want to spoil if you've managed to avoid learning about them all this years, but let's just say one encounter accompanied by an in-universe song by Finnish band Poets of the Fall still makes me smile.
That unique story deserves to be told more widely, and the introduction of Alan Wake Remastered may provide that opportunity. The (relative) stillness into which this remaster is launching is one thing that helps. Despite the fact that there are a few large games this holiday season, the frequent delays of high-profile AAA projects means that things are a little quieter than normal — though there are still plenty of games — so this remaster has a lot of breathing room. It certainly has more features than the original game.
Remedy is now working on a number of titles, including a real sequel to Control and a multiplayer-based offshoot. Another game has been signed with Epic Games, and it is said to be a real Alan Wake sequel. Now that the events of Control's AWE DLC have tied the Remedy universe together, it's time for players to get to know (or re-know) Remedy's slackjawed wife man writer. If a sequel happens, it'll be a terrific opportunity for Remedy to revisit what drew players — and Alan himself — to Bright Falls in the first place.
Alan Wake has always been a fantastic game, but it took a long time for many people to recognize it. I hope folks don't miss out on Alan Wake Remastered now that it's out. Alan Wake Remastered is set to release on October 5, 2021 for Xbox One, Xbox 360, Xbox One S, PC, PlayStation 5 and PlayStation 4.
Alan Wake Remastered is an opportunity for everyone, including long-time fans of the game and novices alike, to relive one of Remedy's most memorable storylines. With a little more polish, this terrifying tale will be able to withstand the test of time.
---
You may also like
KeWiki is an affiliate-based website that tests and reviews the best tech, appliances, gear, and more. You can trust our veteran reviewers and experts to find the best stuff just for you.
KeWiki strives to be probably the most trusted product suggestion and service on the web. We obsessively test and report on thousands of things annually to suggest one of the best of all the things. We aim to save lots of you time and get rid of the stress of buying, whether or not you're on the lookout for on a regular basis gear or items for family members. We work with complete editorial independence. Meaning nothing seems on the location as a suggestion until our writers and editors have deemed it one of the best by our rigorous reporting and testing.