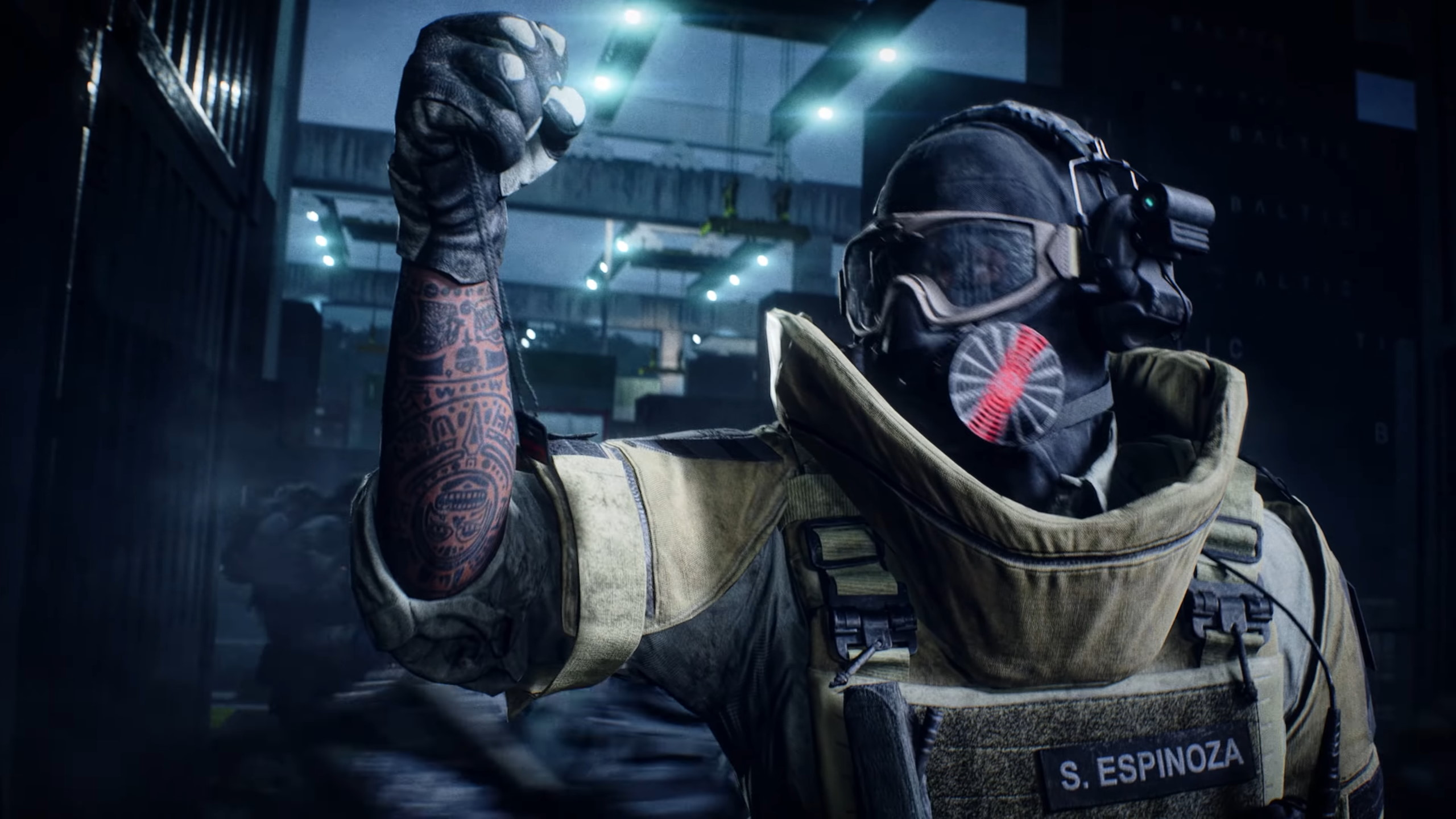 On November 12, Electronic Arts and DICE gave owners of the "Gold" or "Ultimate" editions of Battlefield 2042 early access to the game. Then, on Nov. 19, when the game is live in its entirety, all players will have open access. In addition, the game's system requirements have been released, which give PC users with information on what hardware they'll need to play the game comfortably. Here's all you need to know about Battlefield 2042's system requirements, including the minimum and recommended specs, as well as how to find out what hardware your PC has.
System requirements for Battlefield 2042
Battlefield 2042's minimal requirements aren't horrible, although they are a little more demanding than some other recent AAA games. In general, if you can get your hands on more powerful hardware than the minimal requirements, you'll be able to experience better framerates and visuals – especially if you have one of the finest PC gaming monitors.
The following are the minimal requirements listed by EA and DICE for Battlefield 2042:
OS: 64-bit Windows 10
CPU: Intel i5-6600K or AMD Ryzen 5 1600
GPU: NVIDIA GTX 1050 Ti or AMD RX 560
RAM: 8GB
VRAM: 4GB
DirectX: 12
Storage: 20GB
You'll be able to play Battlefield 2042 with this setup and have a fine experience, but you'll be missing out on the performance and visuals that a beefier setup would provide.
The following are the recommended specifications for Battlefield 2042, according to the developers:
OS: 64-bit Windows 10
CPU: Intel i7-4790 or AMD Ryzen 7 2700X
GPU: NVIDIA RTX 3060 or AMD Radeon RX 6600 XT
RAM: 16GB
VRAM: 8GB
DirectX: 12
Storage: 20GB SSD
Overall, the needed specifications for Battlefield 2042 are somewhat high, but we expect an amazing implementation of features like ray tracing and other visual effects to pay off. You'll be able to play the game at high settings and framerates with this device.
While the stated minimum and recommended specs call for 100GB of storage, the Battlefield 2042 installation is only 47.46GB in size. This means you won't need 100GB of storage to play the game, however you should set aside that amount for future updates and patches.
Will Battlefield 2042 operate on my PC?
Don't worry if you're not sure if your PC satisfies the minimal and/or recommended specifications given above; there's an easy way to find out. All you have to do now is run a short scan using the DirectX Diagnostic Tool, which allows you to quickly see what hardware is installed in your system with just a few clicks. Here's how to put it to good use.
Click the Windows button on your taskbar.
Type dxdiag.
Click dxdiag in the search results. Windows will then show your PC specifications.
Navigate to the System tab for details on your processor, memory, and Windows version.
Navigate to Display tab for details on your graphics hardware and video memory (VRAM).
With this handy tool, you'll be able to tell if a section of your PC isn't up to spec for Battlefield 2042. If you need to upgrade, don't forget to look at our guides to the best inexpensive graphics cards and the best budget CPUs, as the minimal requirements for Battlefield 2042 are pretty low. If you want to make some major changes to your rig, you can also look at our overview of all the top graphics cards and processors for your custom PC. Right now, scalpers are making it exceedingly difficult to get an update, but with some cunning use of stock alert websites, you can absolutely get a new GPU.
Keep in mind that if you have performance issues, bugs, or glitches when playing Battlefield 2042, it doesn't necessarily indicate your PC isn't up to the task. It's more likely that these troubles are caused by Battlefield 2042 flaws and launch issues, which are causing many gamers to have a bad day. Your performance should improve dramatically once EA and DICE release patches for these issues. However, it's also important remembering that better specs never harm, and in many situations can help lessen the impact of faults and problems.
If you haven't already reserved your copy of Battlefield 2042 and want to get a head start on the game, preorders are now available. You'll need to buy the Battlefield 2042 Gold Edition or the Battlefield 2042 Ultimate Edition before November 19 to play.
[amalinkspro_autoshowcase asin="B096HNG7N6″ /]
---
You may also like
KeWiki is an affiliate-based website that tests and reviews the best tech, appliances, gear, and more. You can trust our veteran reviewers and experts to find the best stuff just for you.
KeWiki strives to be probably the most trusted product suggestion and service on the web. We obsessively test and report on thousands of things annually to suggest one of the best of all the things. We aim to save lots of you time and get rid of the stress of buying, whether or not you're on the lookout for on a regular basis gear or items for family members. We work with complete editorial independence. Meaning nothing seems on the location as a suggestion until our writers and editors have deemed it one of the best by our rigorous reporting and testing.