Using a few interior design lighting techniques can help almost any room. It will be more functional and create the perfect ambience if you prepare a good lighting setup for your room.
Lighting Basics for Your Home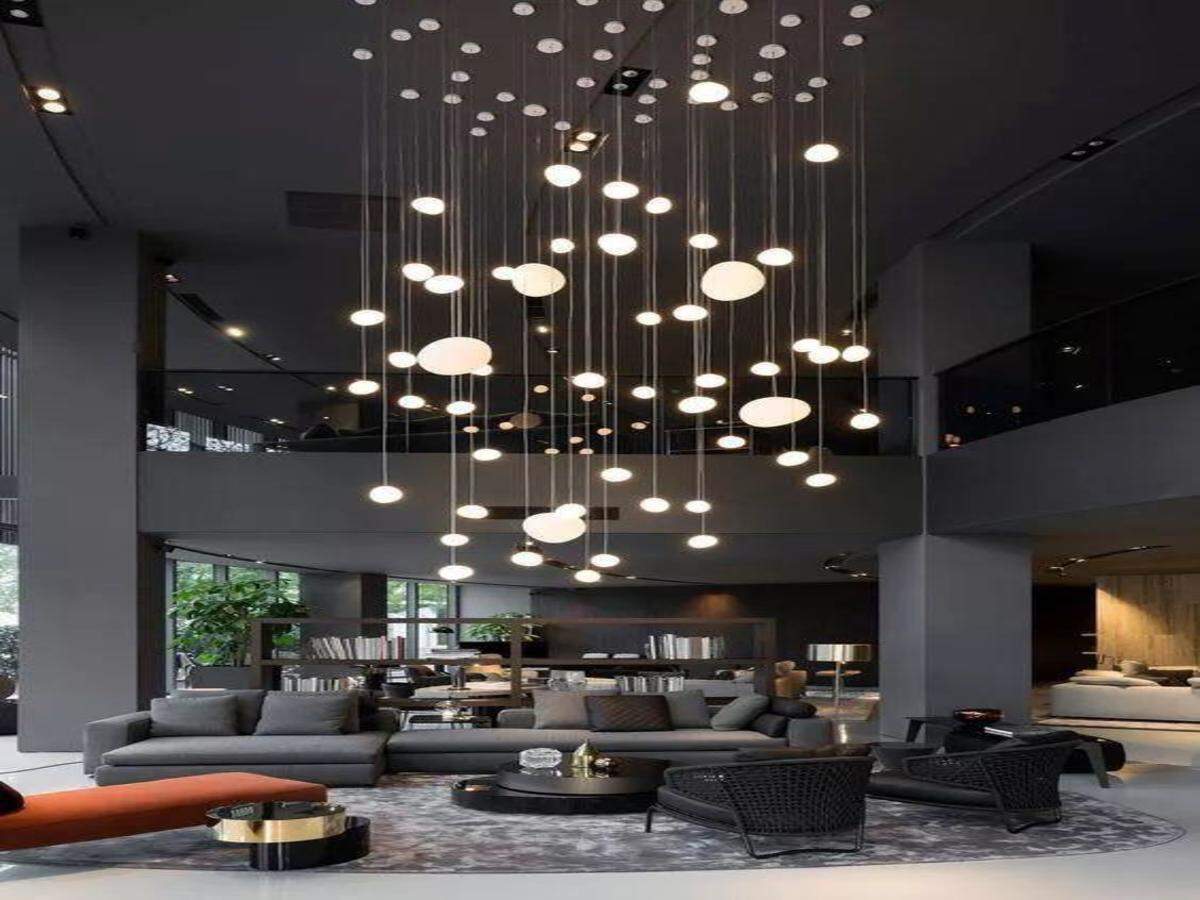 Natural and artificial lighting are the two basic types of lighting. Artificial lighting will be used in almost every home design. Light is produced by incandescent bulbs, fluorescent lights, or LEDs in these electrically powered fixtures (light emitting diodes).
Tip #1: The first tip is to use natural light.
The sun or combustion sources such as fireplaces and candles provide natural light. Daylight should be taken into account when planning your space because window treatments such as shades or drapes may be required to manage the light. In addition, the soft light produced by candles and hearths will provide a warm glow to living and dining spaces.
Tip #2: Consumption of Energy
Compact fluorescent lights have grown in popularity as a simple approach to reduce energy consumption and expenses because they can be installed in the same way as regular bulbs.
Tip #3: Consider Using Various Lighting Sources
The following are examples of common types:
Chandeliers, recessed can lights, track lights, and pendant lights are examples of ceiling-mounted fixtures.
Table lamps, torchieres, and floor lights are examples of portable lighting.
Sconces and cove lights are examples of wall-mounted fixtures.
Tip #4: Influence the Mood
Lighting has a significant impact on a room's usability and ambiance. Make sure that all three lighting levels are covered in an interior design tip for a place that really glows. Illumination can be classed into one of the following categories:
Accent lighting – These lights, such as uplights or spot lights that emphasize art items and leafy plants, are typically used for a dramatic effect.
Recessed lights, chandeliers, floor lamps, and other ceiling fixtures provide general ambient illumination in a room.
Table lamps and under cabinet lights for the kitchen are examples of task lighting designed for reading or working.
Simple Lighting Ideas for Interior Design
Every room in a house has a different lighting requirement.
Tip #5: Consider the Room's Functions
Bright general illumination, as well as task lighting for countertops and prep areas, are required in kitchens and utility spaces. Lamps for reading and low-level lighting for glare-free television viewing are required in living rooms, dens, and family rooms. Bathrooms are best lighted with fixtures set above or on either side of the mirror, minimizing shadows.
Tip #6: Triangle Patterns
When lighting an area, a triangular pattern is a good rule of thumb. Lamps can be placed on a console table behind a sofa, on an end table near a loveseat, and on a floor lamp near a reading chair in a living room.
Tip #7: Dimmer Switches
Dimmer switches are one of the most cost-effective interior design lighting suggestions since they give versatility to any light fixture. Dimmers allow you to fine-tune the brightness while also conserving energy and extending the life of your bulbs.
Tips #8 – Use Tracks to Increase Task Lighting
Track lighting with several lamps that can be aimed for accent, task, or general use is another adaptable element.
Tip #9 – Maintain a Clean Appearance
Recessed can lights are an excellent choice for practically any space. One reason is that these fixtures are low-profile and blend into the ceiling for a seamless appearance. Recessed lights can also be put anywhere for full room coverage if your attic space allows it. Another advantage is that they can be utilized with dimmer switches as well as for general or accent lighting.
Tip #10: Make Use of Natural Light
Consider installing a cost-effective tubular skylight like the Solatube if your room is in need of extra natural light. Another option to increase daylight is to hang a mirror opposite a window, which will automatically magnify the natural glow throughout the day.
---
You may also like
KeWiki is an affiliate-based website that tests and reviews the best tech, appliances, gear, and more. You can trust our veteran reviewers and experts to find the best stuff just for you.
KeWiki strives to be probably the most trusted product suggestion and service on the web. We obsessively test and report on thousands of things annually to suggest one of the best of all the things. We aim to save lots of you time and get rid of the stress of buying, whether or not you're on the lookout for on a regular basis gear or items for family members. We work with complete editorial independence. Meaning nothing seems on the location as a suggestion until our writers and editors have deemed it one of the best by our rigorous reporting and testing.