The fainting sofa is one of the few pieces of furniture with such a dramatic name. The mere notion of it transports us to a bygone era of romanticized furniture style, when the lazy rich had nothing better to do than lounge around all day. The chaise lounge, too, has profound origins in upper-class culture.
The fainting couch and chaise lounge are both comfortable places to sit and recline. The fainting sofa, on the other hand, is more comfortable due to its fluffy cushions and armrests. The chaise lounge is more convenient, transportable, and adaptable. Despite their differences, these two pieces of furniture are frequently confused. That's why we decided to finally put an end to the debate between a fainting sofa and a chaise lounge. We'll focus on the key distinctions between them.
Is a Chaise a Fainting Couch?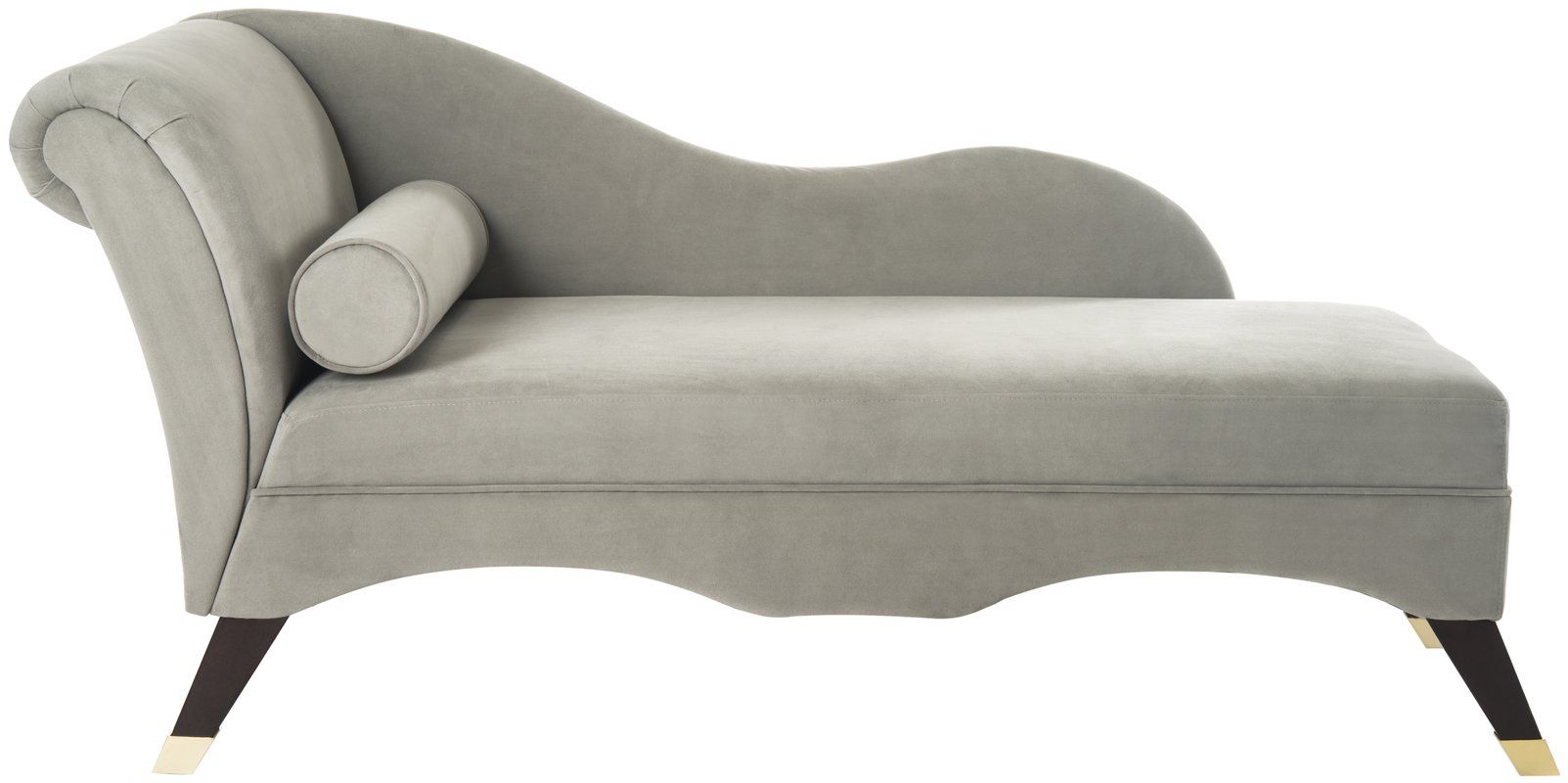 Although both the fainting couch and the chaise lounge provide a nice area to relax, there are significant variations between them.
They are both long, padded, and capable of supporting your entire body. However, depending on what you're using them for, they both provide varied degrees of comfort. A chaise lounge, for example, has no armrests and does not recline. If you're weary, bored, or just want to keep your body level to the ground, this isn't the best option.
A fainting sofa is a more ornately designed piece of furniture. It features armrests, can recline, and provides the comfort and support your body requires. The couch is also more elaborate.
What Is the Difference Between a Chaise Lounge and a Fainting Couch?
The chaise lounge is similar to a long chair or perhaps a sofa, but without the arms. You are free to enter the piece of furniture from any direction. While it's designed for sitting, if you have a flexible back, you might be able to recline to some extent. The awkward angle of the chaise lounge's headboard, on the other hand, keeps you reasonably upright.
It's all about comfort and elegance when it comes to a fainting couch. When it comes to style, it's in a class by itself. It boasts beautiful design, cushions, and a name that dates from the 18th century. Back then, it was customary for upper-class women to faint frequently, and they required a couch to crash on when they did.
A chaise lounge isn't designed to provide extreme comfort. The chaise does a good job as long as you're in a supine position and aware.
However, the fainting sofa must be able to support your entire body. Its purpose is to keep you comfortable and relaxed until you recover from your fainting period.
Is it more popular to have a fainting couch or a chaise lounge?
Although they were a product of their time, fainting couches are still used in some places. However, their primary aim currently isn't to catch fainting women. They're now intended to be eye-catching furnishings.
As a result, chaise lounges have reclaimed their position as the best reclining furniture you can have in your home. They're simple to use, take up less room, and can be purchased in neutral hues to match any design.
This could explain why the chaise is preferred over the fainting couch. These days, a chaise lounge comes in a variety of shapes and patterns, ranging from minimalist and modern to more elaborate and comfortable pieces that hug your body.
In addition, a chaise lounge is more adaptable. You can sleep while reclining, sitting up, lying down, or simply curling up. It's roomy enough to stretch your legs out and doesn't have any unnecessary armrests.
Finally, the chaise couch can be used in almost any location. The living room, the bedroom, and even the study are all examples of this. It looks great next to the pool, under the porch, or under the gazebo if you want a little more solitude. In a nutshell, a chaise lounge is a lightweight and adaptable piece of furniture that can be used in almost any setting.
Are Fainting Couches or Chaise Lounges More Stylish?
Personal preferences are important when it comes to style. You should also keep in mind that fashion trends change all the time. As a result, what was fashionable a few years ago may now be collecting dust in an antique shop.
A trendy piece of furniture, according to some, is one that has graceful lines without being overly flashy. Others, on the other hand, would like a conspicuous piece that draws your attention. If you fall into the first category, a chaise lounge is for you. The latter group will appreciate a fainting couch.
However, just because the chaise lounge lacks intricate embellishments does not imply that it is only available in one design or that it is dull and uninteresting. There are many different types available, ranging from practical and useful with plain feet to highly ornamental.
Your overall preference will be determined by your personal style and the present state of your home's dcor. In a modern home with functional furniture, an extravagant fainting sofa would stand out like a sore thumb. A chaise lounge would be a better option because it can be used in a variety of situations and locales.
A fainting sofa, on the other hand, will look great in huge living rooms, foyers, and other extravagant settings.
What Are Some Common Designs for Fainting Couches and Chaise Lounges?
The cushions and armrests are the two identifying aspects of this piece of furniture, and most of the fainting sofa designs on the market today center on them.
The armrests can sometimes take up the entire side of the fainting couch, giving it the appearance of a typical sofa or couch. Other times, the armrest will taper off and disappear halfway down the couch, leaving the bottom half naked. Fainting couches will always have ornate designs, regardless of the overall construction.
When it comes to chaise couch designs, they tend to be more practical and functional. They don't have any armrests, and the headboard is quite high. Furthermore, the new designs are lighter and easier to transport.
Conclusion
In terms of décor and seating, fainting couches and chaise lounges serve various purposes. And, despite the fact that fainting sofas, with their intricate designs and armrests, have mostly fallen out of favor, they are still frequently used to decorate huge homes and mansions.
On the other hand, the chaise lounge is still highly popular. It's small, adaptable, and can be used in any room. It looks great in the living room and bedroom, and you can also use it outside on the balcony, porch, or poolside.
If you're trying to decide between a fainting couch and a chaise lounge, it all comes down to whether you want something functional or ornamental. Also, keep in mind your particular preferences as well as the present design of the place.
---
You may also like
Zephyr Lee, a writer with a deep passion for science and a talent for explaining complex ideas in an accessible and engaging way. I believe that writing is not just about expressing oneself, but about educating and enlightening others. I strive to create stories that are both informative and engaging, that educate readers and inspire them to think differently about the world around them. I believe that writing has the power to change the way we see the world, and I am honored to be a part of that tradition.