Constance Labbé, Camille Lou, and Claire Romain star in 8-episode series
---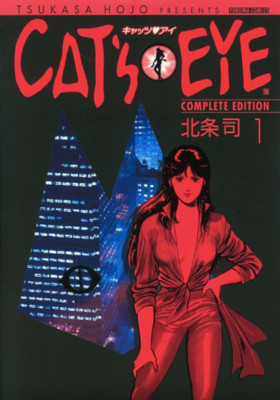 French channel TF1 revealed last week that the live-action French series of Tsukasa Hojo's Cat's Eye manga has cast Constance Labbé, Camille Lou, and Claire Romain.
The series will have eight 52-minute episodes. The series will take place in modern day 2023. Filming is scheduled to start in fall.
The Le Parisien newspaper reported in March that the French channel TF1 is producing the series. Alexandre Laurent is directing the series and production company Big Band Story is supervising. Michel Catz, Justine Kim-Gautier, Antonin Martin-Hilbert, Anne-Charlotte Kassab, Coline Dussaud, Audrey Gagneux, and Sophie Maurer are writing. The paper additionally reported that the series would air in prime time on TF1. European distributor Newen Connect of TF1 Group-owned Newen Studios is distributing the series internationally.
Hojo's Cat's Eye manga centers on three sisters who run a cafe by day, and are notorious art thieves by night. The manga ran from 1981 to 1985, and inspired two television anime seasons by Tokyo Movie Shinsha. The first 36-episode season aired between 1983-1984, and the second 37-episode season aired from 1984-1985.
The franchise most recently inspired the Lupin III vs. Cat's Eye cel-shaded CG crossover anime. The anime debuted on January 27 worldwide exclusively on Amazon Prime Video. The new project celebrates both the 50th anniversary of the Lupin III anime, and the 40th anniversary of Cat's Eye.
Nicky Larson et le Parfum de Cupidon (Nicky Larson and the Cupid's Purfume), a French live-action film of Hojo's City Hunter manga, opened in France in February 2019.
Source: C21 Media (Nico Franks) via AVCesar.com
---