Have you ever experienced a washing machine failure?
Yes, I'm one of them. It's difficult to live without an appliance after you've grown accustomed to it. Before I could get the washing machine back up and running, I had to wash a few things by hand (I say me, but in reality, it was a technician).
Machines for washing clothes are not inexpensive. You shouldn't have to spend money on a new appliance only to have it break down after a few years. Repairing one is also not inexpensive, and it might end up costing almost as much as the equipment itself.
So, I'm here to assist you in your fight against planned obsolescence. We shouldn't have to acquire something only to find out that we'll have to replace it soon. In a perfect world, we would purchase everything at the same time. So, what can we do to extend the life of our washing machines?
We'll get to that later, but first, let's take a look at the typical washer lifespan.
What Is The Average Washing Machine Lifespan?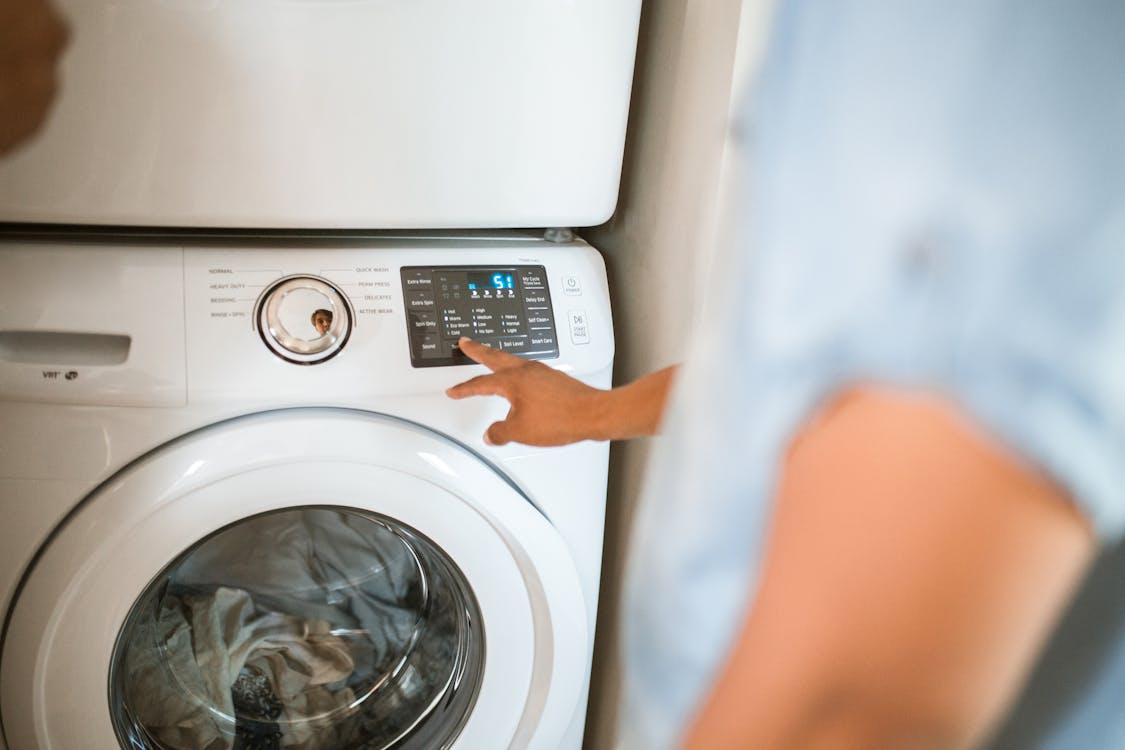 The average life expectancy of a washing machine is 14 years.
If you do a load of laundry every day (or seven loads per week on average), it will take you 14 years to accomplish 5,100 loads of laundry. When a washing machine reaches this age, it should be replaced.
Related: How Long Should You Expect Your Dishwasher to Last?
Of course, if you use it less frequently, a washing machine can survive longer than 14 years; yet, if you use it more frequently, it may not last as long. There are other more factors that can influence one's longevity.
It will take a toll on the washer if you are frequently washing big loads compared to lesser ones, and it will not last as long.
When compared to a high-quality washing machine, a cheap washing machine will not last as long.
So, you're considering purchasing a washing machine, or you already own one.
How Should You Take Care Of Your Washing Machine?
When you buy a washing machine, you want it to last a long time and require minimal maintenance. While this should be the case, there are a few simple things you can do to help your washing machine last longer. A few minutes spent here and there can save you hundreds of dollars in the long run.
For a long-lasting washing machine, follow our 8 expert advice.
1. Examine the Hoses
You would have connected hot and cold water hoses when you fitted your washing machine. They're hidden behind your washing machine, but they shouldn't be overlooked. Check for cracks and bulges every few months, and make sure the fittings are secure.
Also, ensure sure the hoses have enough room to avoid bulging and cracking prematurely.
2. Don't Overburden yourself
There is a maximum load limit on every washing machine. You can load near to that limit, but you should never exceed it otherwise the motor will be damaged. If you have a lot of heavy items to wash, do so in tiny loads or combine them with other laundry loads if at all possible.
3. Don't Excessively Use Detergent
Excess detergent will not clean your clothes any more effectively than the recommended amount. Too much detergent, in fact, can function as a lubricant, preventing the clothing from properly rubbing together. It is the rubbing that aids in the removal of all dirt from your clothing.
You can also utilize capsules, which eliminates the need to worry about dose.
4. Cleaning and maintenance
Once a month, a maintenance wash is recommended. With no items in the washer, set the temperature between 140 °F (60 °C) and 194 °F (90 °C), and add 1/2 cup bleach detergent. Set your washer to full cycle, and after it's through, it should smell brand new. If not, repeat the cycle.
Pro tip: You can use 2 cups of vinegar instead of detergent.
5. Keep the interior clean.
Even if the inside of your washer appears to be clean, there could be a lot of dirt concealed there. Filth from clothes, detergents, and minerals in hard water all contribute to the accumulation of dirt and grime on the rubber door seal. Hoses, filters, and other moving pieces are in the same boat.
Check for any accumulated dirt and clean it up before it becomes a bigger issue.
6. Keep the door ajar
It may seem stupid, but after washing a load, you should keep the door open for a while. This helps to prevent odors from forming over time. It's also a good idea to wipe down the door.
7. Remove all of the contents from the tub.
As soon as your washer has finished washing, take out your clean garments. Mold might grow if you leave your garments in the tub for too long.
8. Make sure the machine is level.
When a washing machine isn't level, it can move around while it's being used. When a washing machine is in use, the combination of an imbalanced appliance, a spinning drum, and vibrations created by a wash cycle might cause it to move. Not only would this harm the machine, but it will also harm the environment.
Check the level and lower or raise a corner of the machine by turning the washer legs clockwise or counterclockwise.
What Are The Most Reliable Brands?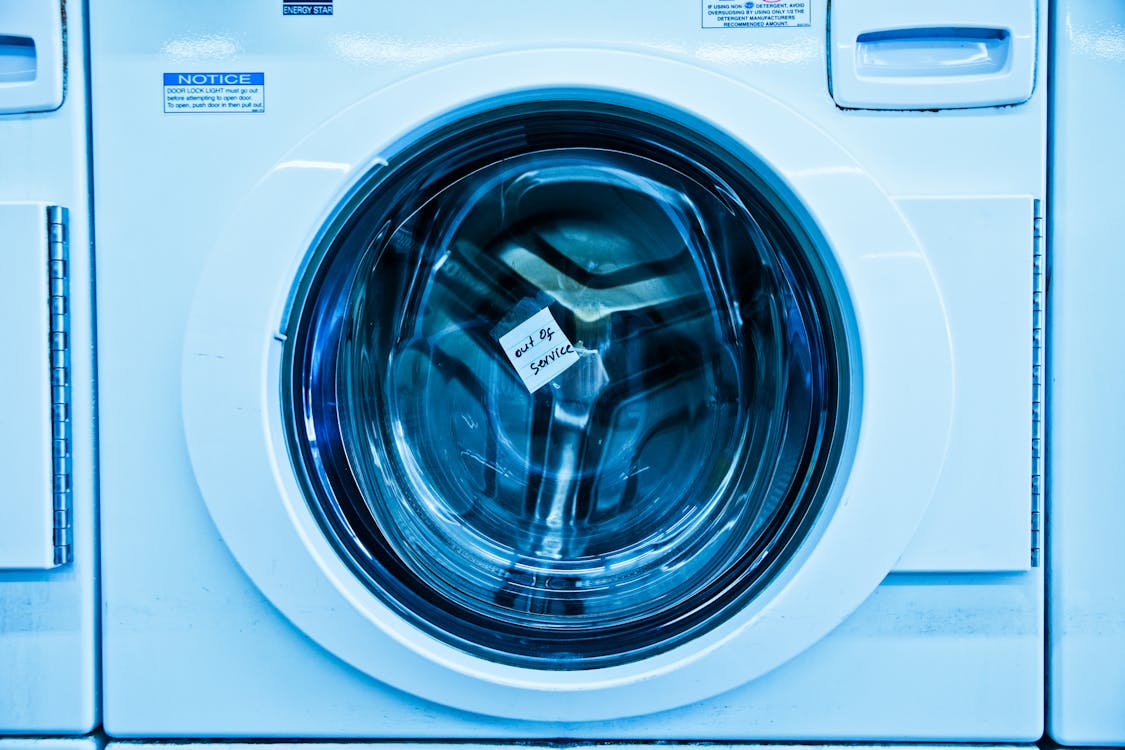 It can be difficult to pick between so many firms and so many well-known brands. After all, aren't all major businesses the same? Not always, to be sure. There are many reliable vendors to choose from, but some are better than others.
I looked at some of the firms out there and gave them a rating based on how long they've been around.
1. The Queen of Speed
You may not have heard of Speed Queen, and neither had I until I began researching washing machine brands, but I am delighted that I have now.
There aren't many washing machines that last as long as Speed Queen washing machines. The top-of-the-line machines are designed to withstand 25 years or 10,400 loads. Speed Queen also provides warranties ranging from 3 to 7 years.
2. LG
Another well-known washing machine brand, but can they compete with Speed Queen?
These machines have a 10-year life cycle. I see no reason why you shouldn't reach the end of this lifespan provided you follow the maintenance instructions on my list. It's important to look after the machine, and LG has some suggestions:
• Clean the drum on a monthly basis.
• Once a month, empty the detergent dispenser.
• Remove the filter.
• Empty the lint filter on a regular basis.
3. Kenmore
Another well-known brand of washing machines that will last you a long time before needing to be replaced.
With a Kenmore machine, you can expect 10 to 13 years of service. There are a few things you can do to extend the life of your Kenmore washer, and they come directly from the manufacturer:
• Work on a level surface.
• Clean the dispenser drawer on a regular basis.
• Make use of the self-cleaning cycle.
• Examine the water hoses
4. General Electric
Another well-known name. So, how are they doing?
A GE machine may or may not last longer than a Kenmore machine. With a GE, the range is more definite, and you can expect a machine to last 11 or 12 years.
5. Electrolux and Frigidaire are two of the most well-known brands.
You know you're getting quality with both brand names, but does that quality translate into a long life:
With Electrolux and Frigidaire, you get 10 years minimum under typical use. This could indicate that the washing machine will cease working after ten years or that it will continue to work indefinitely. Follow some of the manufacturer's recommendations if you want it to live longer:
• When prompted, start the cleaning cycle.
• Clean the dispenser drawer regularly
6. Whirlpool and Maytag
Another duo on our list (Maytag and Whirlpool) that makes excellent washing machines, but how long do they last?
Another company claims that their washing machines will last ten years. You can expect the machine to last longer if you clean it on a regular basis and use the self-clean cycle.
7. Samsung
Finally, but certainly not least, Samsung. They make high-quality devices that are comparable to those on our list.
They claim that if used properly, their washing machine will endure for ten years. Following the maintenance instructions will help you achieve this goal.
When Is It Time To Replace Your Washing Machine?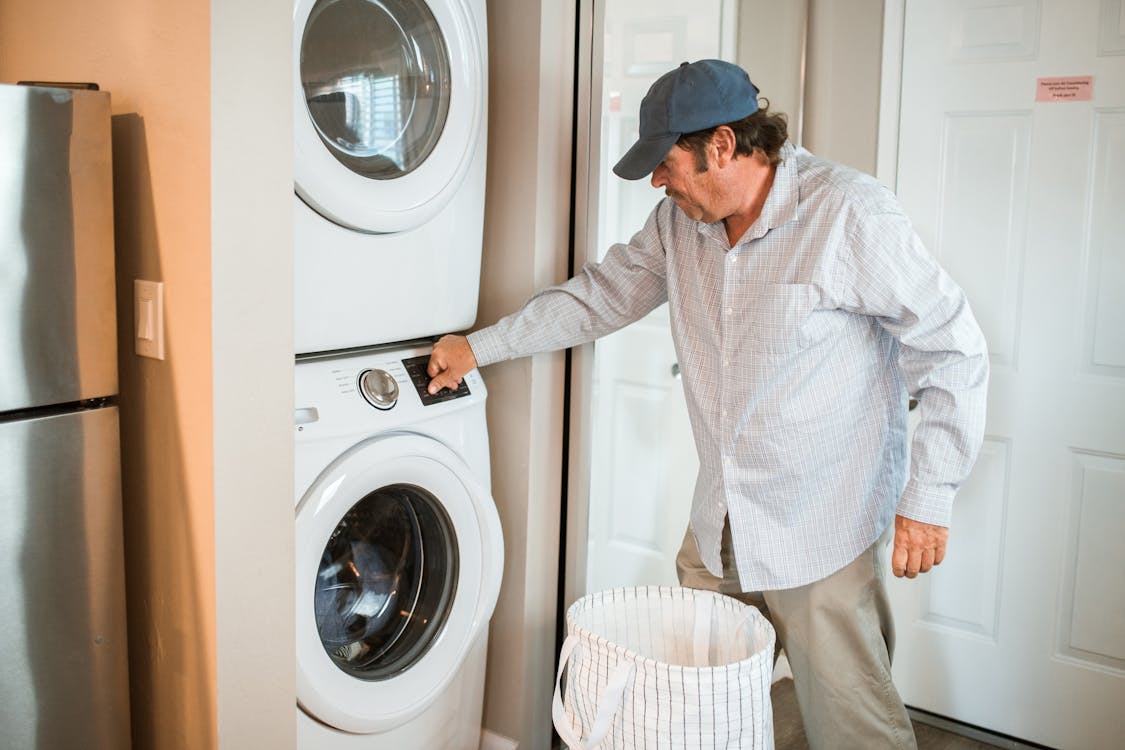 You never want to have to do it, but you will need to buy a new washing machine at some point. If you've followed my advice, you won't have to wait long, but it always seems to arrive all too quickly.
But hold on!
Before you go out and buy a new washer, double-check that you actually need one. So, how do you know when it's time to swallow your pride and bite the bullet?
1. Stagnation
If your washer is leaking, it may be time to replace it. Before you do, check the primary culprits to find out if it is an easy cure.
Make sure there are no cracks or holes in the hoses. Also, double-check the connections to make sure they're secure. Have you ever stuffed a load of laundry into your washing machine? That could also be a factor.
If you've looked everywhere and still can't find the source of the leak, it could be the tub. A cracked tub can be costly to repair, so you're better off replacing the machine altogether, especially if you've owned it for a long time.
2. Machine Movement and Noise
Yes, washing machines make noise and move, but you might hear or see something odd. They can occur simultaneously or sequentially, and they can be triggered by the same or different problems.
If you suspect something is wrong, make sure you haven't overloaded the machine and are utilizing the proper settings. Check sure the washer is level and that no evident loose bits are present.
If that doesn't work, you should hire an expert. Also, make a point of calling one out early. If you spot a problem that you can't fix and have it fixed by a professional as soon as possible, you'll avoid it becoming a bigger, more expensive problem.
3. Ineffectiveness
Your washing machine is generally not as energy and water efficient as newer ones if it is more than ten years old.
New HE (High-Efficiency) washers must meet certain requirements. They must use less water, detergent, and power than traditional machines, and they must not exceed certain limits.
You've found an efficient washer if you see the 'HE' emblem.
4. The Drum Isn't Getting Full
If your drum or tub does not fill up with water, it could be down to the cycle, and there may be a delay in the start. It's also possible that the water is being cut off or obstructed. Check that the water is turned on and that the hose is free of kinks or clogs. If you can't figure out what's wrong, hire an expert.
5. High-Cost Repairs
If your washing machine breaks down and you are unable to repair it yourself, you may be forced to hire a professional, which can be costly.
Repairing something can sometimes be more expensive than replacing it. Although repairs can extend the life of your washer, it may be more cost-effective to simply replace it. You can also upgrade to a more energy-efficient model and save money on utilities this way.
Conclusion
Your washing machine can last a long time if you invest in quality and follow my advice, but it will eventually need to be repaired or replaced. Consider the environment when it's time to replace your outdated washing machine.
Taking the washing machine to the dump should not be your first option. When you acquire a new machine from some companies, they will recycle your old one. You should be able to find recycling options in your area by doing a fast Google search.
Maintain your machine and replace it when necessary. Washing machines are expensive, but they are well worth the investment in the long run.
Some washing machine suggestions
---
You may also like
KeWiki is an affiliate-based website that tests and reviews the best tech, appliances, gear, and more. You can trust our veteran reviewers and experts to find the best stuff just for you.
KeWiki strives to be probably the most trusted product suggestion and service on the web. We obsessively test and report on thousands of things annually to suggest one of the best of all the things. We aim to save lots of you time and get rid of the stress of buying, whether or not you're on the lookout for on a regular basis gear or items for family members. We work with complete editorial independence. Meaning nothing seems on the location as a suggestion until our writers and editors have deemed it one of the best by our rigorous reporting and testing.