In the gaming business, things shift rapidly; only a few years ago, Sony's PlayStation 4 was the undisputed monarch of console gaming. It's about a year old now, having been superseded by the PS5. That isn't to say there aren't titles worth revisiting on the now-outdated console.
The PlayStation's fourth generation produced some of the most replayable games in history. There's more than enough motivation to keep the PS4 plugged in for the foreseeable future, what with PlayStation's very first mascot, a mass-murdering treasure hunter, and a web-slinging superhero.
The original Crash Bandicoot trilogy on the original PlayStation console included some of the best Naughty Dog games ever made, but the team quickly moved on from the character. After that, Crash seemed doomed, as he was transferred from one developer to the next. However, the N-Sane Trilogy recreation of the original three games drew new, younger fans to the franchise, resulting in something of a Crash revival.
Three years later, Crash Bandicoot 4 was released, and it stayed true to the character and returned several iconic places while also bringing a few new and retooled mechanics. Crash Bandicoot 4 was made to be replayed, from collecting hundreds of gems to beating all of the Flashback Tapes to replaying the entire game in "N-Verted" mode.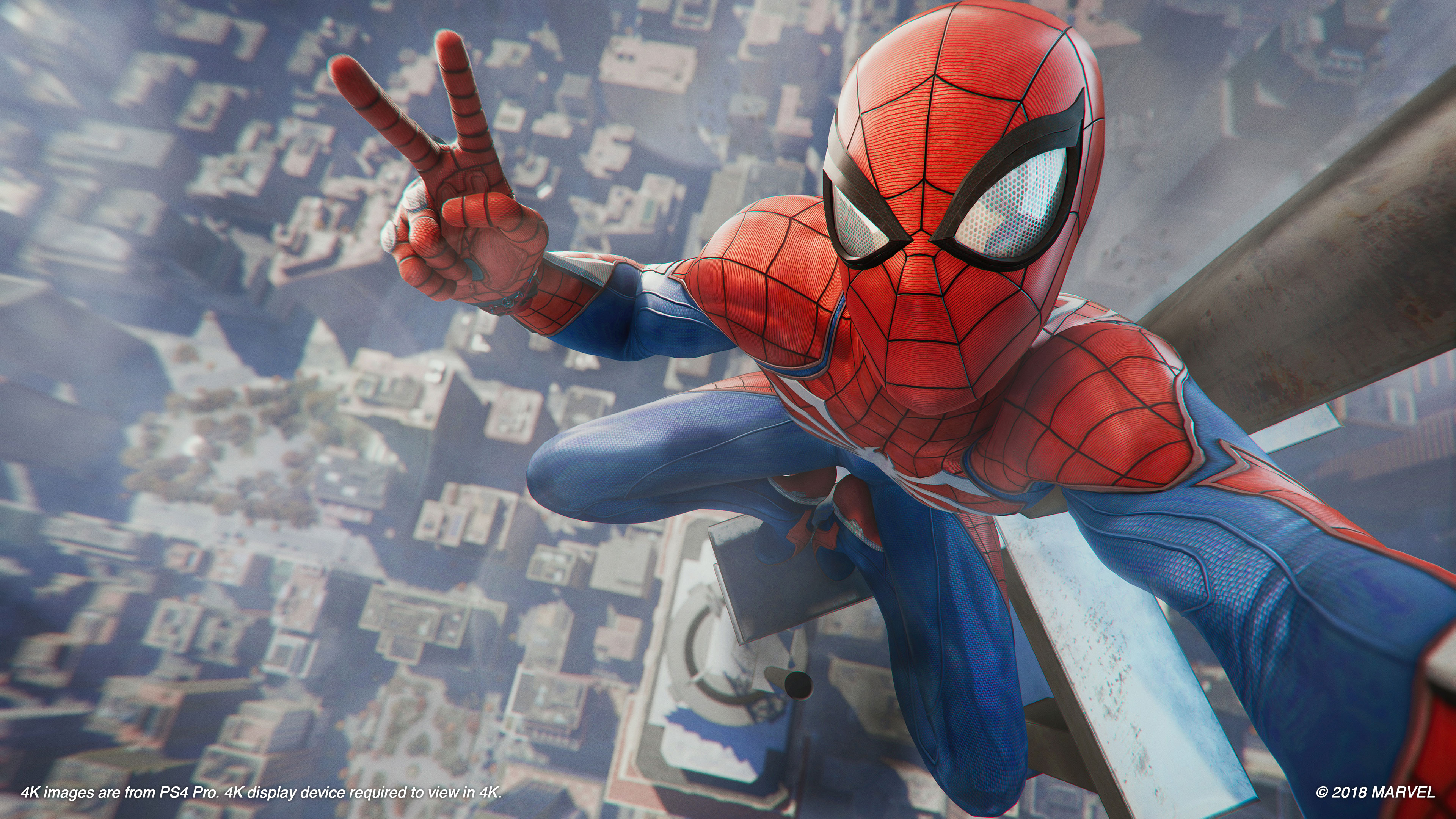 Movie tie-in games are virtually never good because they're just another method to promote the film, but Spider-Man 2 on the PlayStation 2 went above and beyond. It included a completely immersive New York that players could swing around in, and it paved the way for all future Spider-Man games. Marvel's Spider-Man is more addicting than virtually any other PS4 game, just as Spider-Man 2 was one of the most replayable games on the system.
Swinging around in New York City in Marvel's Spider-Man is a lot of fun and can take up hours, if not days, of a gamer's time. The PS4 game not only retains what made the PS2 game so memorable, but it now incorporates web-slinging and stunningly recreated New York with Arkham Asylum-inspired combat. Players will never want to put the game down after racking up combos while beating the living daylights out of crooks.
The Hitman series has been endlessly replayable since the first game, Hitman: Codename 47. The nicest part about these games is that there are hundreds of various ways to approach each operation and assassinate each target, and Hitman II is no exception.
When it comes to the newest trilogy in the series, they are almost flawless, with Hitman III being widely recognized as the greatest by fans and critics alike. While this is true, Hitman II is still a more replayable game. Hitman II achieves the ideal blend of stealth and Hitman's distinct brand of comedy, which was missing in the first game.
Uncharted 4: A Thief's End (2016)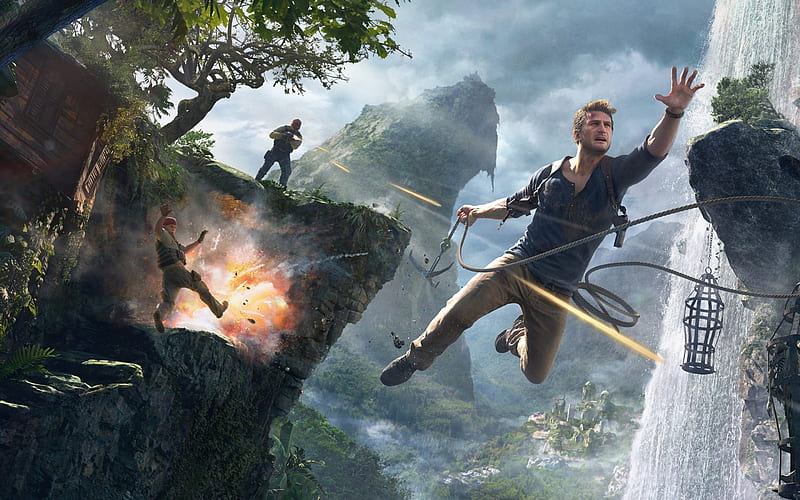 Though some Redditors believe Uncharted 4 is overrated, they are in the minority in the gaming community, as it is the most replayable Uncharted game to date. Whereas previous games had relatively confined environments, A Thief's End's locations are, in some cases, bordering on open-world.
Because each level is so large, finding all of the collectible treasure in the game becomes much more difficult. However, there's a secret unlockable that will make discovering riches easier in the Madagascar chapter alone, so it's worth revisiting. If players knock down the Rock Cairns in Madagascar, they'll gain access to a special ability that causes the DualShock to vibrate anytime they're near treasure.
In some ways, Ghost of Tsushima was the PlayStation 4's farewell song, as it was the console's last truly fantastic game. It took advantage of the console's capabilities, as it is one of the console's most graphically stunning games, has a large open world, and has the greatest samurai mechanics.
For those waiting to purchase the PlayStation 5, Ghost of Tsushima will make them forget about it. Tsushima is replayable not only because it includes the most tough bosses, but also because the Japanese culture and the first Mongol invasion are so immersive. There are also a ton of collectibles to find and months-long missions to complete.
Little Big Planet 3 (2014)
Little Big Planet 3 is a children's game that adults may enjoy without feeling guilty. The platformer requires a lot of thinking, and it not only teaches children how to think logically, but it's also a brilliantly intricate puzzle game for adults.
The game places a strong emphasis on creation, with players creating their own levels, characters, and even vehicles, which keeps gamers of all ages coming back for more. Little Big Planet 3 is the only video game that can truly be defined as a "sandbox," as it is essentially a virtual sandbox.
Skylines in cities (2015)
When it was first released in 2013, the highly anticipated Sim City relaunch had a number of issues that hindered gameplay, including server faults and an obnoxious demand to be online at all times. Furthermore, there was little room for originality because cities functioned best when buildings and roads were erected in regular street blocks.
Cities: Skylines, on the other hand, arrived two years later and was a vast upgrade over the EA competitor. The game was more realistic, but it didn't sacrifice entertainment, and it's widely regarded as one of the best simulators of the console generation. Without even realizing it, almost a hundred hours could be invested into the game—and that's just dealing with traffic congestion.
Rockstar is at the vanguard of open-world gaming, but its output is dwindling as the developer adds more and more richness to each game. Red Dead Redemption 2 came out eight years after its predecessor, but despite the fact that some fans were eagerly twiddling their thumbs, the game was jam-packed with material.
Players explore a massive desert terrain consisting with shoot-outs, heists, and horseback riding, as well as hundreds of fully distinct NPCs, just as in the original game in the series. Because the game is so large, the casual gamer is unlikely to finish it until Red Dead 3 is published, whenever that may be.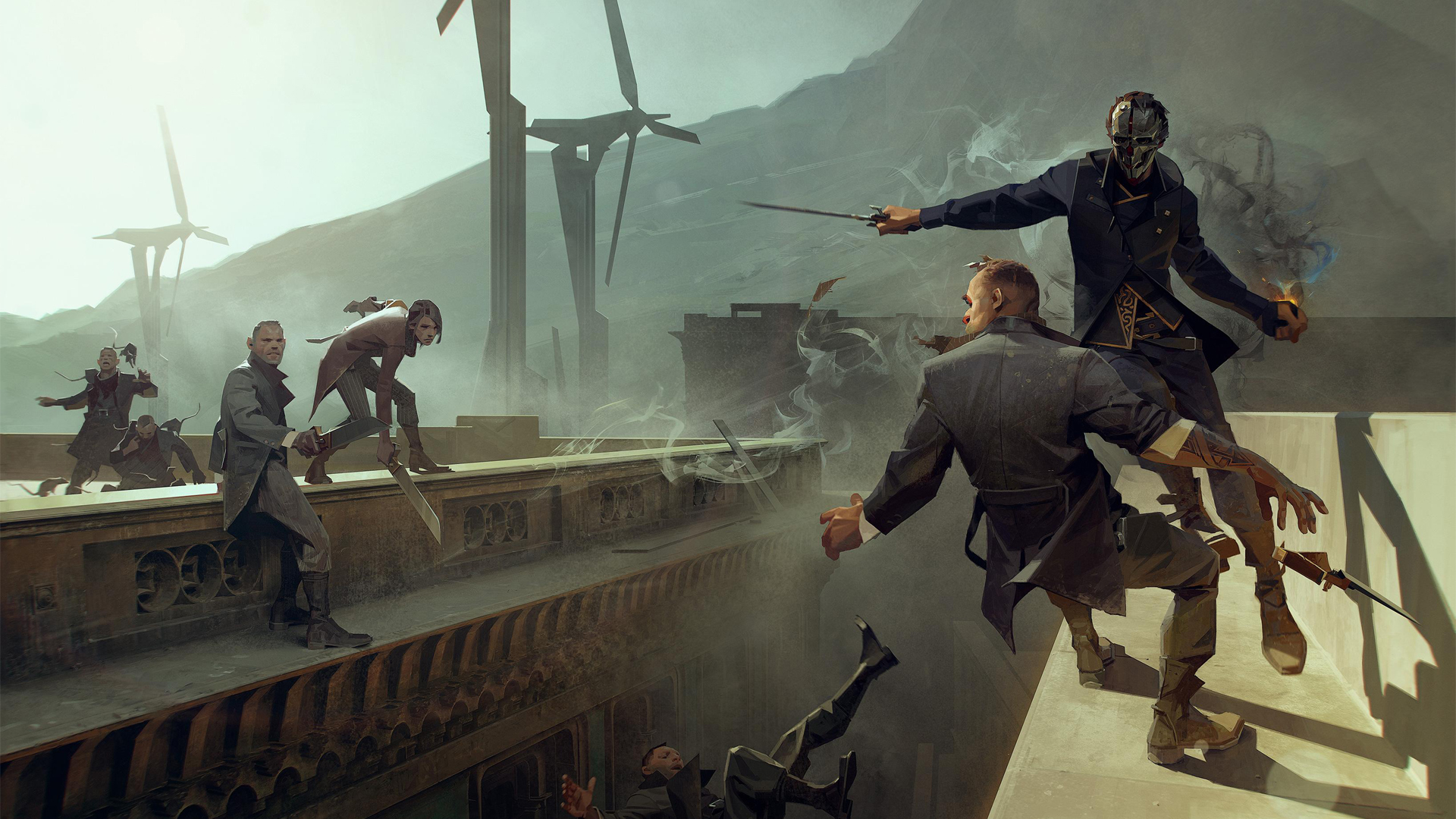 Dishonored 2 was an instant hit due to its unique stealth gameplay. Players have magical abilities that allow them to influence time and look into the future in part. However, gamers can opt to give up these abilities, making the game more difficult and increasing the replay value.
Furthermore, the stealth game is similar to the Hitman series in that players can choose their own path to assassinate the targets from a variety of options. Players can also choose to avoid killing by using non-lethal stealth to progress through the game. The levels could be replayed a dozen times without ever repeating themselves.
Metal Gear Solid V: The Phantom Pain (2015)
Metal Gear Solid V, like Hitman and Dishonored 2, is a stealth video game that will keep players awake till the wee hours of the morning. It's interesting to note that stealth games are the most replayable of all the genres. But that makes sense, because the majority of time is spent on rational thinking, and even the tiniest adjustment in the players' path could result in a completely different line of action.
Metal Gear Solid V, on the other hand, is more than just a stealth game. It has a sandbox degree of freedom and is set in the open-world of a Soviet-occupied Afghanistan, therefore it blends several distinct gameplay techniques. Metal Gear Solid V is also superior to Metal Gear Solid IV in terms of customizing options.
---
You may also like
KeWiki is an affiliate-based website that tests and reviews the best tech, appliances, gear, and more. You can trust our veteran reviewers and experts to find the best stuff just for you.
KeWiki strives to be probably the most trusted product suggestion and service on the web. We obsessively test and report on thousands of things annually to suggest one of the best of all the things. We aim to save lots of you time and get rid of the stress of buying, whether or not you're on the lookout for on a regular basis gear or items for family members. We work with complete editorial independence. Meaning nothing seems on the location as a suggestion until our writers and editors have deemed it one of the best by our rigorous reporting and testing.