Today, Sony is launching additional subscriptions to PlayStation Plus, its long-rumored equivalent to Xbox Game Pass. PlayStation Now and PlayStation Plus have been merged into one service, PlayStation Plus. Access to multiplayer gaming as well as a selection of PlayStation games to download or stream will be included in two new PlayStation Plus subscriptions.
Starting in Asia in June, these additional tiers will be made available across North America, Europe, and the rest of the world. PlayStation Now will no longer be accessible as a stand-alone service as part of the launch.
In addition to the current PlayStation Plus features, such as access to online multiplayer, two free downloadable games each month, and savings on digital content, the PlayStation Plus Essential subscription will also offer cloud storage for saved games. There will be no pricing change for this PlayStation Plus tier.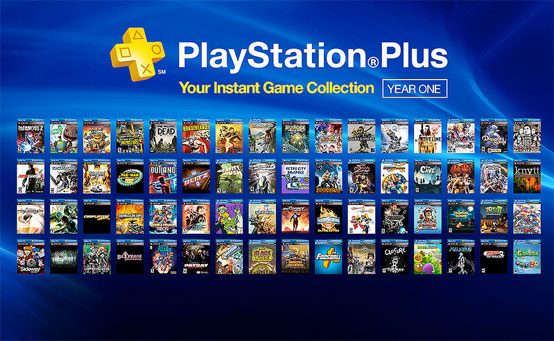 New tier PlayStation Plus Extra adds up to 400 PS4 or PS5 games to the Essential perks. Extra tier games are available downloadable, and the monthly fee is $14.99. It costs $17.99 a month to join PlayStation Plus Premium.
Essential and Extra features are included in the Premium package, as well as 340 extra games via cloud streaming, including certain PS3 titles. Streaming and download options will be available for vintage PlayStation, PlayStation 2, and PSP titles. PlayStation owners will be able to check out games before they buy them with the Premium subscription's time-limited game trials.
PlayStation Plus Essential – offers multiplayer access, two monthly downloadable titles, discounts, and cloud storage for game saves — all at a reduced price. A year's subscription costs $59.99, or $9.99 a month.
There is also access to a library of up to 400 PS4 and PS5 games with PlayStation Plus Extra. A year's subscription costs $99.99, or $14.99 a month.
In addition to the 340 more games, including PS3 titles that can be streamed and certain original PlayStation, PlayStation 2, and PSP games, PlayStation Plus Premium offers all of the perks of Essential and Extra. In addition, there are time-limited demos of the games. A year's subscription costs $119.99, or $17.99 a month.
According to PlayStation CEO Jim Ryan, the new Extra and Premium categories "mark a significant evolution for PlayStation Plus." With these tiers, we want to make certain that the hundreds of games we provide have the highest possible quality material, and this is what makes us unique. "
Mortal Kombat 11, Death Stranding, God of War and Returnal are among the titles Sony has planned for the PlayStation 4 when it launches later this year. However, Sony isn't making its planned PlayStation exclusives available on launch day through this subscription service, making it less of an Xbox Game Pass competition.
Sony's own titles, according to PlayStation CEO Jim Ryan, could suffer if they were to go straight to PlayStation Plus on launch day, he said. For the record, we haven't previously attempted to make our own games available on this site or any of our other services as soon as they are released. The new service isn't going to take us down that path," Ryan tells Gamesindustry.biz in an interview.
When it comes to our PlayStation Studios games, we believe this virtuous circle will be interrupted if we do that." We don't think players would be happy with the quality of our games if we couldn't afford to make the investments we need to make in our studios."
When it comes to Xbox Game Pass, Microsoft has chosen a completely different approach, introducing Xbox Game Studios on day one. To make Xbox Game Pass an enticing choice for gamers, it has an amazing back catalog that allows the latest Xbox Series S/X consoles to natively run original Xbox games alongside titles for the 360 and One.
Even said, Sony's PlayStation Plus and PlayStation Now subscriptions give gamers a wider range of options for playing classic and new PlayStation games without having to pay for an additional streaming service. It may not be a direct competition to Game Pass, but it's still a big step forward for PlayStation owners.
Must be at least 7 years old to join. Unless cancelled, your subscription will automatically renew every three months at the then-current price plus tax. For a complete list of words, see the Product Guides and Documents section below.
Every month, you'll have access to new PlayStation games via a subscription. As long as you're a member, you'll be able to download and play a new PlayStation game each month.
Face off against your pals online with multiplayer. Your pals can join you online and play their favorite multiplayer games.
PlayStation Store offers exclusive discounts. PlayStation Store offers a variety of exclusive PlayStation Plus deals.
Get 100 GB of cloud storage. PlayStation Plus members will be able to access 100GB of cloud storage.
---
You may also like
KeWiki is an affiliate-based website that tests and reviews the best tech, appliances, gear, and more. You can trust our veteran reviewers and experts to find the best stuff just for you.
KeWiki strives to be probably the most trusted product suggestion and service on the web. We obsessively test and report on thousands of things annually to suggest one of the best of all the things. We aim to save lots of you time and get rid of the stress of buying, whether or not you're on the lookout for on a regular basis gear or items for family members. We work with complete editorial independence. Meaning nothing seems on the location as a suggestion until our writers and editors have deemed it one of the best by our rigorous reporting and testing.