Today, Razer made public its vision of what it believes the future of personal computing in homes will look like, and ladies and gentlemen, it's a desk (and gaming chair).
Razer's research and development department came up with Project Sophia, a versatile modular desk that can be quickly rearranged to accommodate a variety of uses. The desk's thirteen removable modular components make it possible to configure it for office work, gaming, broadcasting on Twitch, video editing, or virtually any other activity that is commonly carried out while seated in front of a computer.
The modules make it possible to have supplementary screens, system monitoring tools, touch-screen hotkey panels, pen tablets and audio mixing units, and a surround sound system, just to name a few of the available options. In the event that the idea advances past the level of concept development and is put into production, Razer claims that the reconfiguration of Project Sophia should only take a few seconds.
The tabletop of the modular desk is made of glass, and underneath it is a magnetic attachment for a bespoke printed circuit board that houses an Intel processor and an Nvidia graphics card. As a result, it is hidden from view, but it may be easily detached for purposes such as maintenance or upgrades. In addition, the Razer Chroma RGB lighting system has been incorporated, and LEDs have been placed around the perimeter of the desk so that a unique light show may be produced.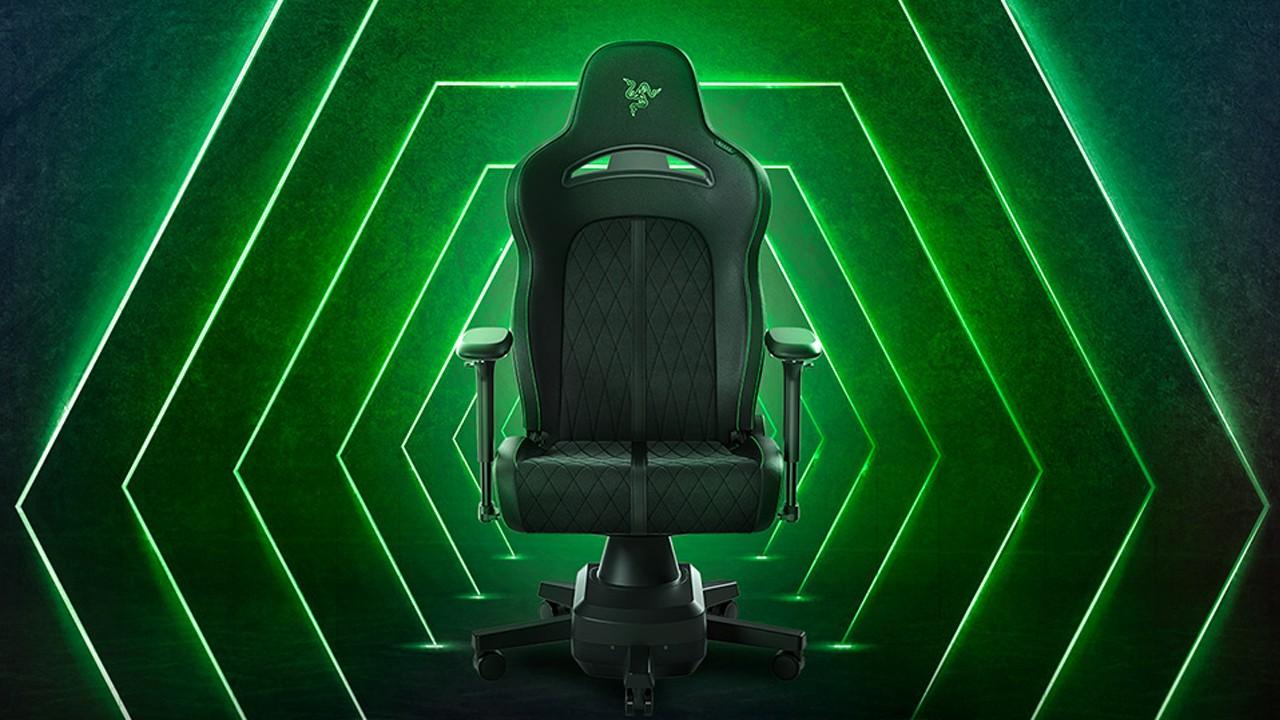 Razer wants you to have a pleasant experience while you are seated at Project Sophia, so the company collaborated with haptics expert D-Box to make certain adjustments to the Enki Pro chair that Razer sells. The latest model is known as the Enki Pro Hypersense, and according to the product description, it is "an innovative gaming chair that incorporates high-fidelity haptics, enabling players to experience a new dimension of immersion in gaming."
Even if games aren't directly supported, the haptic feedback should still be able to contribute something to the overall experience of playing them. Razer has promised compatibility for over 2,200 games, movies, and music titles. When using +/-1 G-force and up to 1.5 inches of vertical and rearward tilt, it is feasible to achieve a total of 65,000 different haptic variants. The response time is only 5 milliseconds, which enables the chair to remain synchronized with the activity that is being displayed on-screen.
Both Project Sophia and the Enki Pro Hypersense are still only ideas at this point, but it is possible that both will become real products in the future. In light of the fact that Razer is already making preparations to produce the non-haptic variant, the chair appears to be the one that will be more readily available for purchase.
---
You can also checkout