GOG.com may not offer the most recent Call of Duty game in its collection, but it does a fantastic job of keeping classic computer games alive on modern PCs.
PROS
Many classic PC games have been adapted to run on contemporary computers.
There are no DRM restrictions.
Some games come with fantastic add-ons.
A 30-day refund period is available.
GOG Galaxy is a game store that connects to other game retailers.
CONS
There aren't many new games.
There aren't many online multiplayer games.
For chat functionality, you'll need to download the GOG Galaxy desktop client separately.
GOG.COM SPECS
| | |
| --- | --- |
| Platform | Windows, Linux, Mac |
| Refund Method | Self-Service |
| DRM-Free Options | Yes |
| Non-Gaming Entertainment | Yes |
| Subscription Plan | No |
If you're looking for Alone in the Dark, Baldur's Gate, Freddy Pharkas: Frontier Pharmacist, or other classic PC games from the 1990s and early 2000s, GOG.com (previously known as Good Old Games) is the place to go. Despite the fact that GOG.com specializes in retro games, the company has a forward-thinking approach to how it distributes content: none of its games have stringent digital rights management (DRM). GOG.com has been able to prosper in the Steam-dominated PC gaming market thanks to this two-pronged strategy. Despite a few minor issues, we're delighted to say that GOG.com's service is also rather good.
The Beginning of Time
Hundreds of classic video game titles from the last two decades make up the great majority of GOG.com's portfolio. Many older computer games became impossible to run in subsequent versions of Windows, thus GOG.com offers them in DOSBox or ScummVM format, allowing them to be played on modern gaming PCs (as well as Linux and Mac machines). GOG.com is contributing to the preservation of video games. You can either download PC games straight from the GOG.com website or utilize the GOG Galaxy desktop client, which is optional.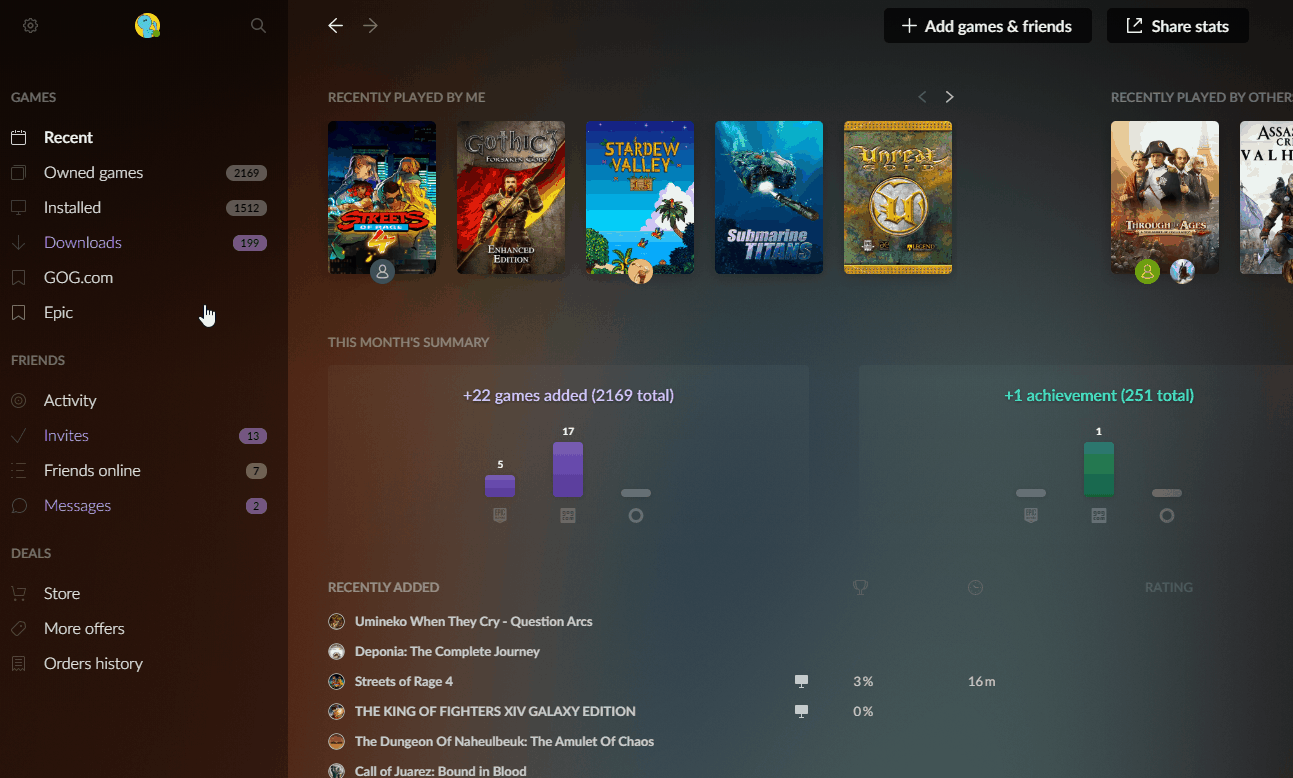 It used to be difficult to find software that wasn't at least five years old. GOG.com, on the other hand, has progressively expanded its library of recent titles, ranging from Destroy All Humans to Carrion. It also helps that "vintage games" now include titles from the early HD era, such as Dead Space and Fallout 3. It also helps that GOG's parent company, CD Projekt, owns the Polish wizards behind The Witcher III: Wild Hunt and the highly anticipated Cyberpunk: 2077. We also enjoy the occasional fresh work GOG.com makes for old games. GOG.com delivers slick remasters of Star Wars Episode 1: Racer, the original Diablo, and the practically forgotten Blade Runner adventure game thanks to relationships with publishers. All of the content is DRM-free. Still, if you want to play a lot of huge new games, Steam is the way to go. Itch.io is also a good option for niche indie games.
The GOG.COM Adventure
It's difficult to be critical of GOG.com's pricing when so many titles are available for $9.99 or less. GOG.com, like Steam, provides fantastic seasonal sales that allow you to get a lot of games for even less. GOG.com used to have a Fair Price Practice where international players paid the same price as their American counterparts for their products, however that is no longer the case. At the very least, you have thirty days to obtain a refund. You only have two weeks on Steam and the Epic Games Store. Humble Bundle (owned by Ziff Davis, PCMag's parent company) offers a variety of fantastic prices while also donating to charity. GOG.com keys are also available through Humble Bundle.
Given that the majority of the games were created before Steam, PSN, and Xbox Live, and that many of them date back to the days of manually entering TCP/IP information to play deathmatch over dialup, this is not the service for you if you want a thrilling multiplayer experience. Many GOG.com games, in fact, have no online multiplayer capabilities at all. On the plus side, many games include downloadable content such as wallpapers, soundtracks, and scanned manuals.
When it comes time to buy a game, store sites provide everything you need: screenshots, minimum and recommended PC hardware specs, user reviews, and recommendations. You can even watch these vintage games being played on GOG.com's Twitch channel. The game-discovery mechanism on GOG.com isn't as extensive as Steam's recommendation engines, but it does have a vibrant community eager to improve the service. Although the interesting user-created lists (known as GOGmixes) appear to be inert, community forum members are continuously suggesting new titles and improvements for the developers to examine. More Mass Effect games are needed. Don't let yourself get bought out by EA.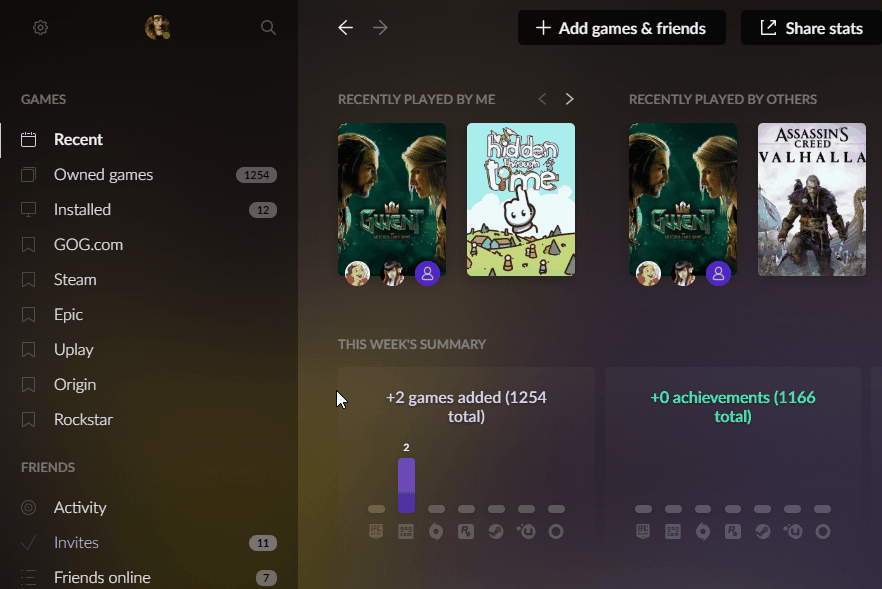 GOG.com, like Steam, sells movies, but it focuses on films that speak directly to its target demographic. There's Indie Games: The Movie and a slew of other films, but none of them are particularly mainstream. Steam, on the other hand, owns the John Wick film franchise, but it has yet to obtain John Wick: Chapter 3 from last year.
GOG Galaxy is a game developed by GOG
GOG Galaxy is the desktop client for GOG.com. You may use the app to back up your purchases, turn on/off auto-updates, and interact with pals via instant messaging. You can even revert to a prior version of a game. This will come in handy if a public release of a buggy version occurs.
The new Galaxy 2.0 release changes the client into a service that is essentially entirely different. You can now link your GOG Galaxy account to your accounts on other platforms to create a unified gaming experience. Not only can you manage and launch your GOG titles, but you can also manage and launch your Epic Games Store library. View stats from your Steam collection and play multiplayer with your Xbox buddies. Some stores have a higher level of integration than others. With their community features, Origin, the PlayStation Network, and uPlay keep their distance. Overall, this is a user-friendly and well-designed interface for accessing both new and old PC games.
Legends are immortal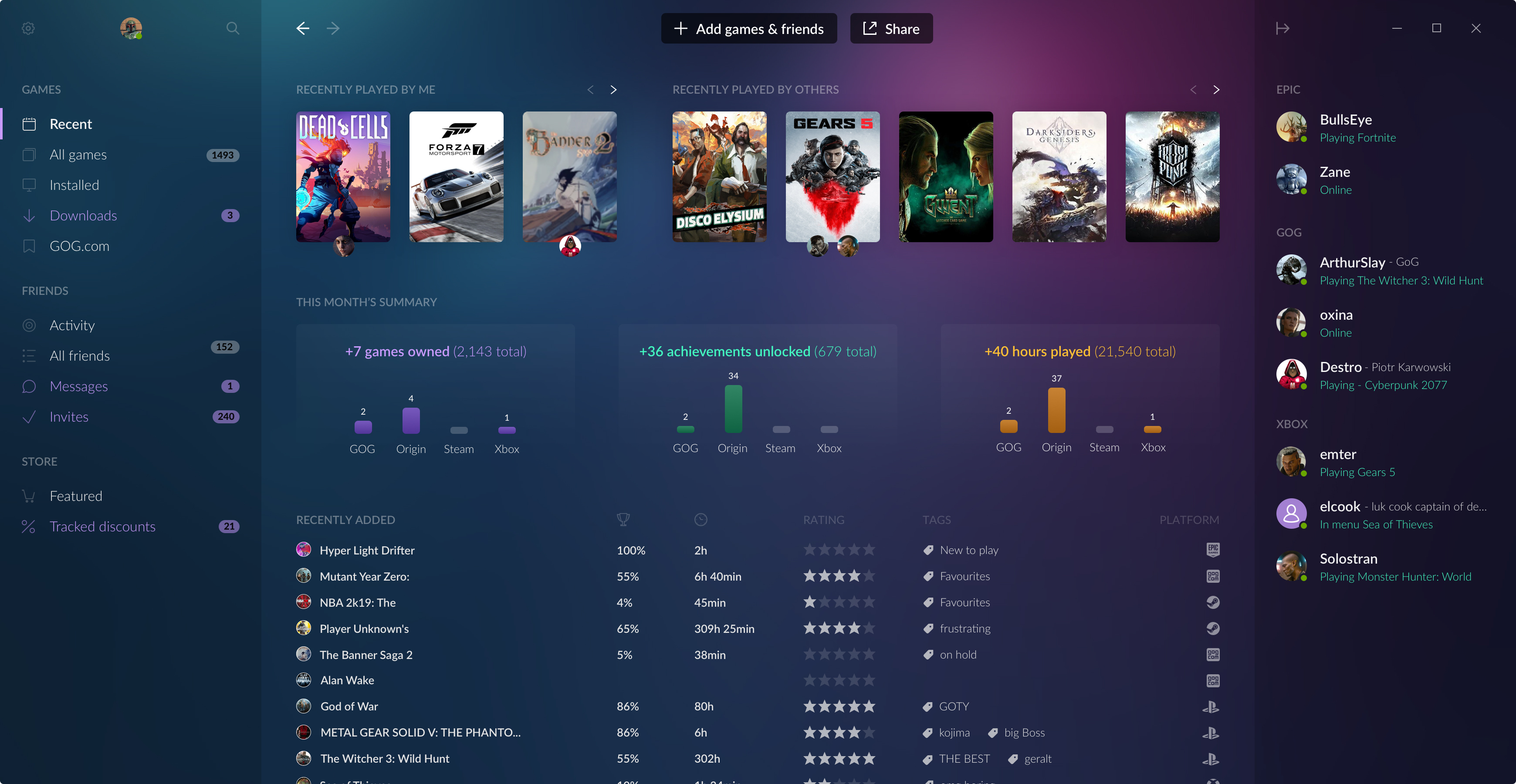 It's great if GOG.com isn't meant for Madden Bros. Retro PC gaming is a niche industry, but GOG.com provides a wide selection of classic titles that will appeal to almost everyone who enjoys older games. This is the place to visit if you want to learn about the history of PC games. Steam, our Editors' Choice for PC gaming retailers, is the place to go if you want to play more contemporary titles.
---
You may also like