These days, those who are just beginning out in their professions can choose from a wide variety of tasks that can be done remotely. You may find work on the internet in a variety of fields, from customer service to programming, and there are a lot of chances out there for you to take advantage of.
This article provides a rundown of websites that provide access to a diverse assortment of possibilities in a variety of domains. All of these websites are excellent tools for discovering entry-level jobs that can be done remotely. These positions are ideal for recent grads or anyone who is seeking for a more flexible work schedule to begin their career.
LinkedIn is a well-known website that provides users with a multitude of tools for doing job searches as well as access to a sizable collection of job postings. You can find the perfect employment for you thanks to the millions of job postings available, many of which are for work that can be done remotely. Additionally, it has a user-friendly interface and is simple to operate.
The website enables you to search for jobs that match both your hobbies and your degree of experience, making it much simpler to find work from home opportunities. You can search for jobs using the company name, the position title, or a keyword. You may also save jobs and set up alerts, which will notify you through email if new opportunities are listed that meet the parameters you specified.
Because potential employers can read your profile on LinkedIn Jobs and make decisions about you based on the information that is presented to them, this platform is an excellent place to begin your search for a job. Your chances of securing a job that allows you to work from home could be greatly increased by finishing out your LinkedIn profile.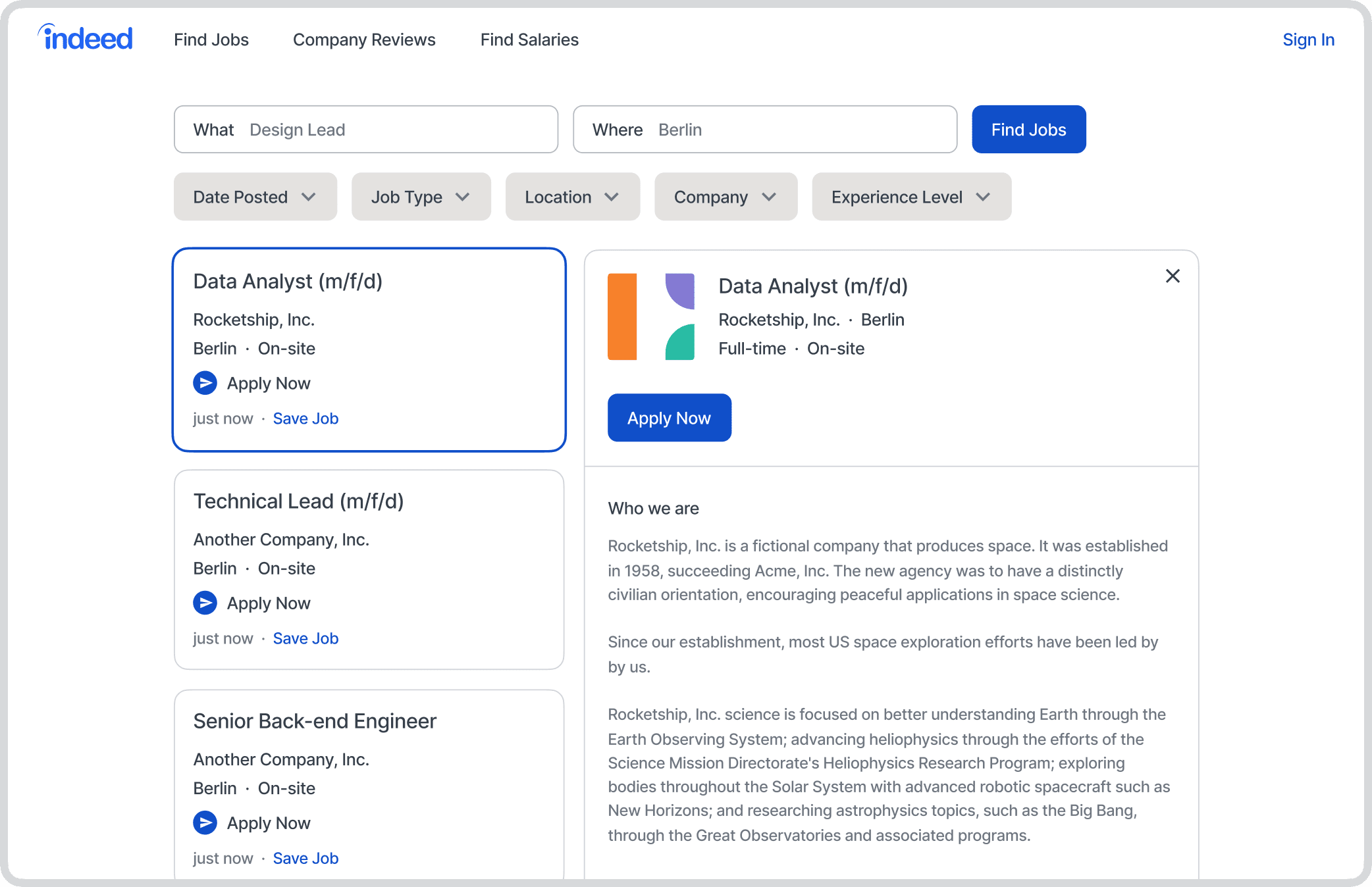 Indeed is a search engine that aggregates job listings from many sources, including company websites, job boards, and newspaper advertisements, in order to provide users with a single, user-friendly resource for the job search process.
Indeed, much like LinkedIn Jobs, features an appealing user experience that makes it simple to search for remote job ads. You can perform a quick search for jobs that are relevant to your area of study, or you can utilize the filters that are provided to locate the ideal position for you.
You can use the filters on Indeed to search jobs that match your experience level, pay range, date posted, and other criteria. The website provides access to a wide range of entry-level remote opportunities, such as those in marketing, web development, graphic design, and pretty much any other profession you can think of.
You can build a profile on Indeed and save the jobs that interest you most so that you can simply apply for them later. You are also able to upload your CV to the website, which places you at the forefront of the competition in the event that a suitable position opens up. And if you ever find yourself in a position where you need to revise your cover letter or CV, Indeed provides you with sample documents as well as helpful hints to guide you.
Remote.co is a website that focuses solely on listing opportunities for working from home. It features a list of occupations that may be done remotely, as well as tools for remote workers and advice on how to make the most of the remote working lifestyle. You can visit their blog to receive monthly updates on the latest job trends and insights provided by industry professionals.
Remote.co has not compiled a list of random firms that are hiring for remote work; rather, they have compiled a list of the best companies for telecommuting based on the factors that they feel to be the most important.
This website provides resources to help you get recruited, such as a directory of top organizations that are now recruiting all over the world and application tools that only require one click. In addition to this, it offers fundamental details regarding businesses, such as their addresses and headcounts.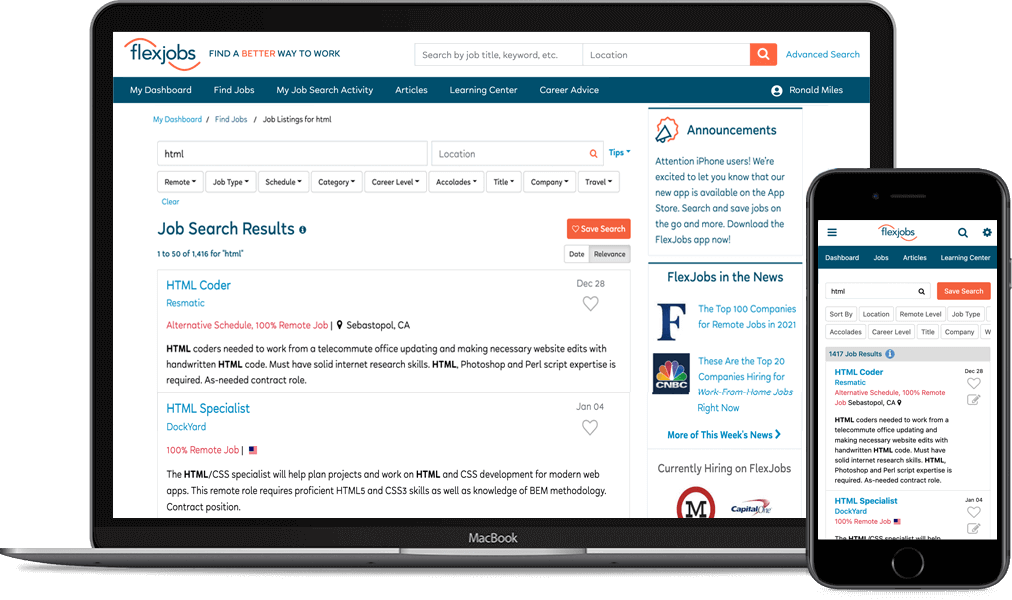 FlexJobs, in contrast to the other sites listed here, charges a fee to use its services. Their database contains opportunities for freelance work, employment with flexible schedules, and part-time and full-time work. You are able to filter jobs based on a variety of factors, including kind, category, experience level, and more. You have the option to delay applying for a job until a later time if you locate one that appears to be a good match for you.
The site's enormous database, which contains items that have been meticulously arranged, is among its many strong points. In addition, FlexJobs conducts checks on the positions to ensure that they are genuine.
The website features thousands of listings in virtually all fields of employment, such as web design, engineering, writing, and accountancy, among others. FlexJobs's customer assistance is another another one of the platform's many strong points. Call them up if you're having trouble locating work or navigating the website; they'll be pleased to assist you in either of these areas.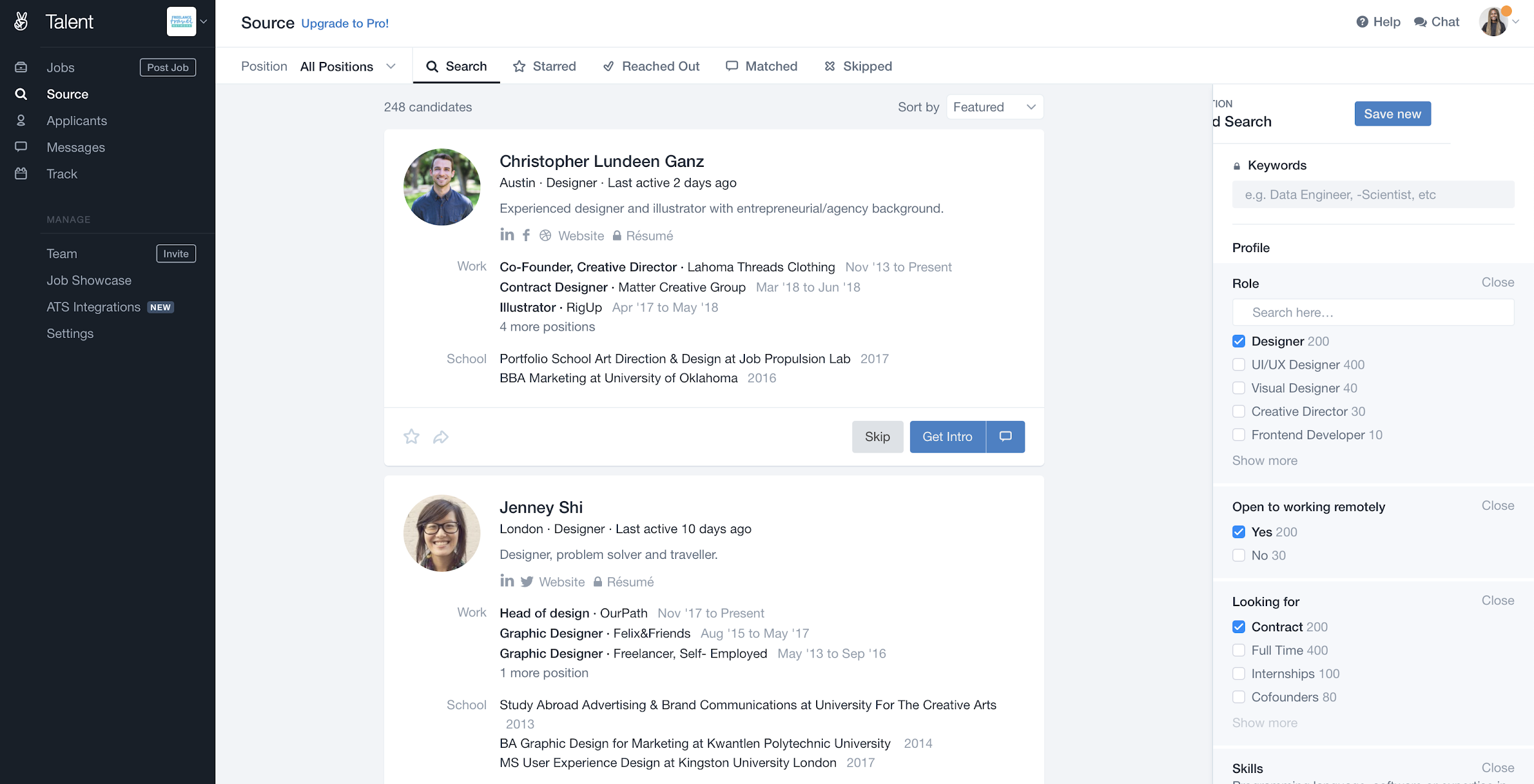 AngelList is essentially a network that connects investors, startup founders, and other startup industry professionals with one another. The website makes it possible for both employees and employers to communicate with one another.
Because it enables companies to post job postings and enables individuals to apply for positions, AngelList is a great resource for locating entry-level employment opportunities. It is simple to use; all you need to do is seek for employment, select the companies whose feedback you are interested in receiving, and then build a profile on the site that describes your expertise and talents.
You can apply for jobs directly through the site using the site's sophisticated search functionality, which allows you to filter opportunities by region and industry. Software engineering, web development, and graphic design are all fields in which career opportunities exist in startups. It is also one of the best websites to use in order to locate opportunities for freelance writers.
With the help of this "fundraising tool for entrepreneurs, investors, and talent," individuals are given the opportunity to demonstrate their capabilities and to construct their brand from the bottom up. As a result, it is an excellent option for people who are seeking for their next potential co-founder.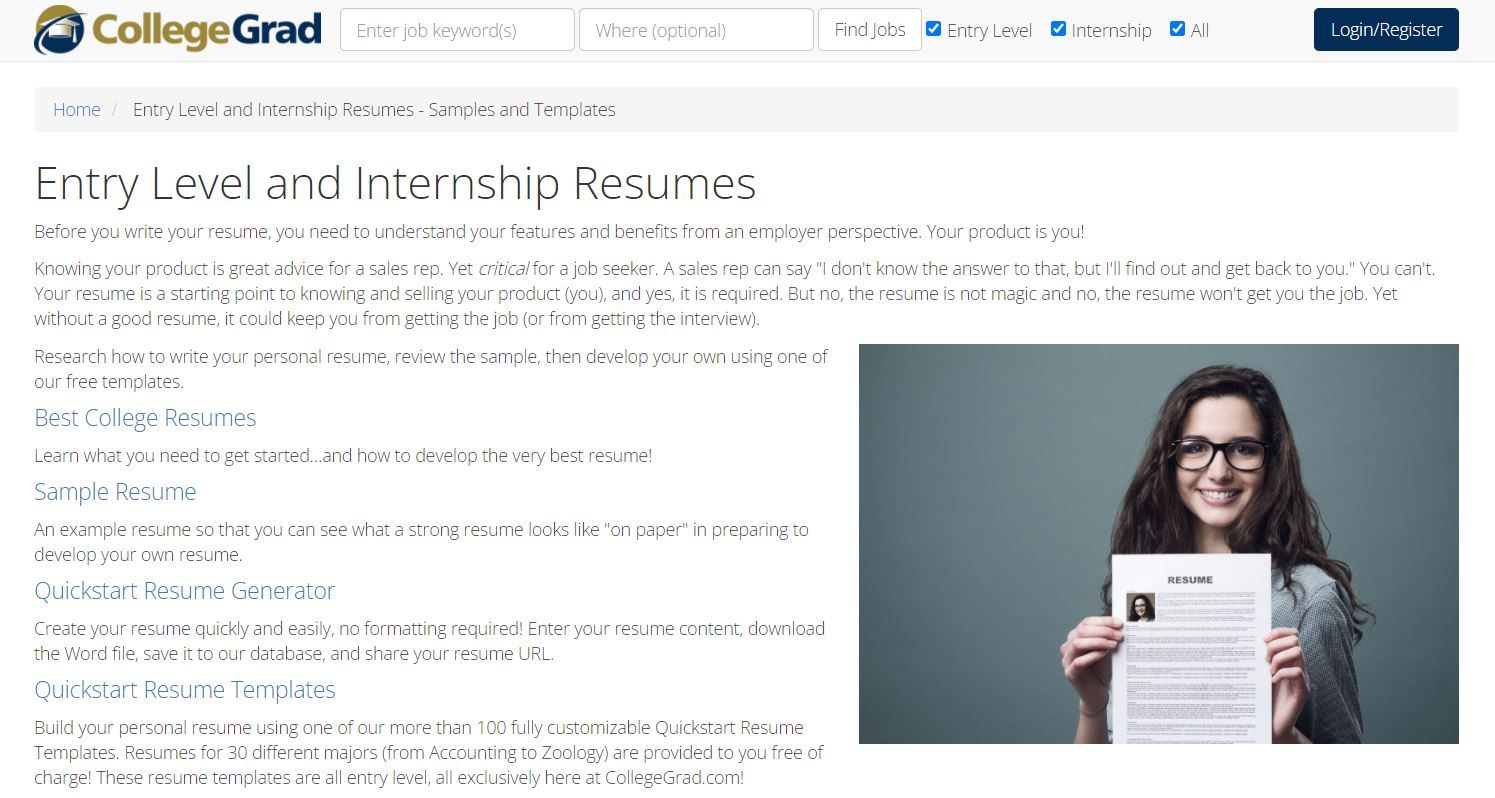 CollegeGrad provides students currently enrolled in college as well as recent graduates with the ability to look for entry-level jobs based on region and find jobs that are flexible enough to match their desired schedule. You can also complete your profile in order to make it easier for recruiters to locate you.
There are numerous fields, such as sales, engineering, education, and finance, in which entry-level positions are available to prospective employees. Start by going through the site's job ads to identify positions that are a good fit for you. You can search for employment based on keywords or locations, which might assist you in rapidly narrowing down your selections.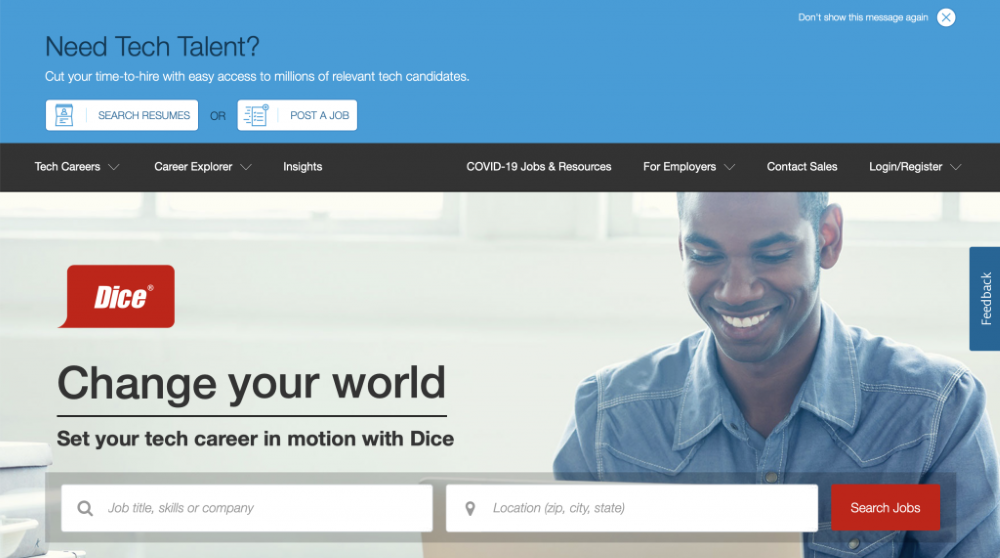 Dice.com is a technology career hub that connects organizations looking to hire people in the technology industry with job seekers in that area. The site concentrates on professionals at the mid-level and senior-level, but it also provides employment for professionals just starting out in their careers.
You can search for available positions on this website by job title, keyword, and area. The website includes thousands of job vacancies. On Dice, you can find openings for entry-level data analysts, programmers, and consultants, among other professions.
You may make your resume searchable on Dice, which makes it simpler for potential employers to get in touch with you. Additionally, the website organizes career events and provides materials that job seekers can use to improve their skill sets. Additionally, the organization provides industry research papers to assist individuals who are contemplating a move in their line of work or who are investigating which innovations may be on the horizon for the future.
Discover Your Dream Job Utilizing Distant Job Websites
Employees have the opportunity to do their job duties in a setting that may be more conducive to their needs when they are given the opportunity to work remotely. This provides employers with the opportunity to save money on expenses such as rent and rates. Entry-level professionals who are hoping to obtain some job experience and get their foot in the door may find this to be an excellent opportunity to do so.
This article provides a list of numerous websites that you can visit in order to find your first entry-level job if you are interested in working remotely. Jobs ranging from providing customer service and technical support all the way up to senior level positions in sales and marketing are included in this category.
---
You may also like