The days are long gone when gaming was considered little more than a harmless pastime. Because of the proliferation of online gaming, interacting with players from different parts of the world in a manner that is both competitive and interesting has become possible. The Xbox system is one of the most widely used gaming consoles, and downloading the Xbox app is an excellent method to communicate with other players, participate in games, and talk about your gaming experiences. Did you know, though, that you can modify your Xbox app in order to make it more specific to your needs and preferences? In this piece, we will discuss the several ways in which the Xbox app may be personalized and made to reflect the user's unique preferences.
Since the days of Pong and Space Invaders, gaming has gone a long way since its humble beginnings. Whether you want to play on a console, a personal computer (PC), or a mobile device, there are now a plethora of different platforms and devices on which to experience your favorite games. Xbox is one of the most widely used gaming platforms because it provides users with a diverse selection of features, games, and the ability to personalize their experience.
If you are a fan of Xbox, it is probable that you are familiar with the Xbox App. You may connect with friends, browse games, and even broadcast gameplay on your mobile device or desktop computer if you make use of this sophisticated feature. Yet, were you aware that the Xbox App may also be customized to reflect your individual preferences? Using Xbox App Customization, you can tailor your gaming experience in a number of different ways, and we're going to go over some of those options in this post.
Customizing Your Gamertag:
Your gamertag is your online persona, and it's one of the first things other players will see when you join a game. If you want to stand out from the crowd, consider customizing your gamertag. Here's how:
Open the Xbox App on your mobile device or PC.
Click on your profile picture in the top left corner.
Click on "Customize Profile" and select "Change gamertag."
Choose a new gamertag that reflects your personality and style.
Click "Check availability" to make sure your gamertag is unique.
If your gamertag is available, click "Claim it!" to make the change.
Changing Your Profile Picture:
Your profile picture is another way to express your individuality on Xbox. Whether you choose a photo of yourself, a favorite character, or a custom image, changing your profile picture is a simple way to personalize your gaming experience.
Open the Xbox App and click on your profile picture.
Click on "Customize Profile" and select "Change gamerpic."
Browse the available options or upload a custom image.
Once you've selected a new gamerpic, click "Save."
Customizing Your Controller: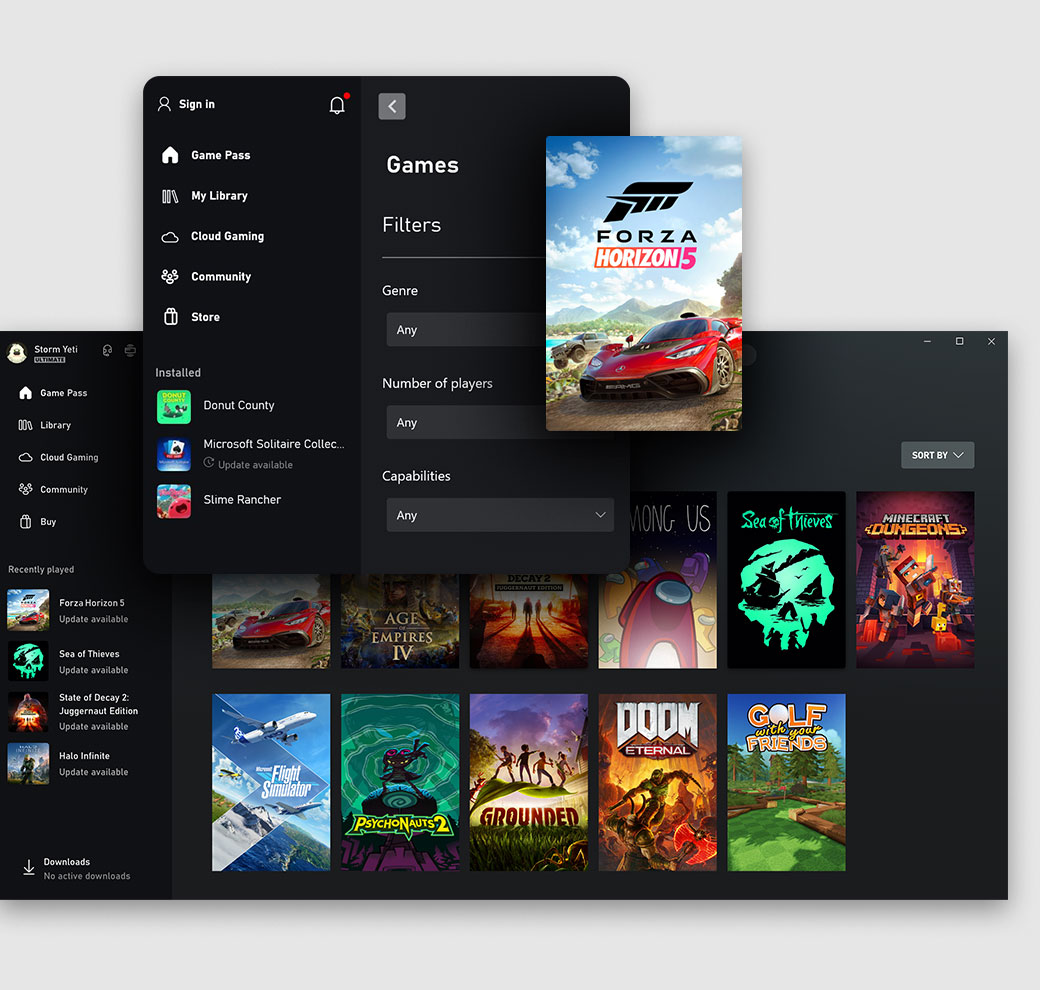 If you're an Xbox console player, you can customize your controller to suit your preferences. From adding a custom skin to changing the buttons, there are plenty of options to choose from.
Visit the Xbox Design Lab website.
Select the controller model you want to customize.
Choose your colors, add a personalized engraving, and select any optional features.
Once you've finalized your design, click "Add to Cart" and complete your purchase.
Setting Up Your Home Screen:
The Xbox App home screen is your gateway to your favorite games, friends, and more. By customizing your home screen, you can access the features you use most frequently and streamline your gaming experience.
Open the Xbox App and click on the "Hamburger" menu in the top left corner.
Select "Customize Home."
Choose which features you want to see on your home screen.
Drag and drop the features to arrange them in the order you prefer.
Click "Save" to update your home screen.
Optimizing Your Streaming Settings:
If you use the Xbox App to stream gameplay, you can optimize your settings to improve your viewing experience. Here are a few tips to get started:
Ensure you have a strong internet connection.
Choose the highest quality setting that your device and internet connection can handle.
Use headphones or external speakers for better audio quality.
Turn on captions or subtitles if available.
Adjust the brightness and contrast settings on your device to optimize the viewing experience.
FAQs
Can I customize my Xbox console dashboard?
Yes, you can customize your Xbox console dashboard by selecting different themes, rearranging the layout, and adding or removing tiles.
Can I customize my Xbox App notifications?
Yes, you can customize your Xbox App notifications by going to Settings, then Preferences, and selecting which types of notifications you want to receive.
Is there a limit to how many times I can change my gamertag?
Yes, you can change your gamertag once for free. After that, there is a fee to change it again.
Xbox App Customization is a fun and easy way to personalize your gaming experience, and it's a great way to ensure that your Xbox experience is genuinely unique to you. There are several ways in which you may personalize your Xbox experience and make it your own, such as by altering your gamertag, configuring your controller in a way that best suits your preferences, or improving your streaming settings. Why not give it a shot and create an experience that is uniquely yours while you play video games?